We offer customizable ocean experiences for families, groups, and more. To learn more and arrange a session, contact us at 239-472-8585 or sanibelseaschool@sccf.org.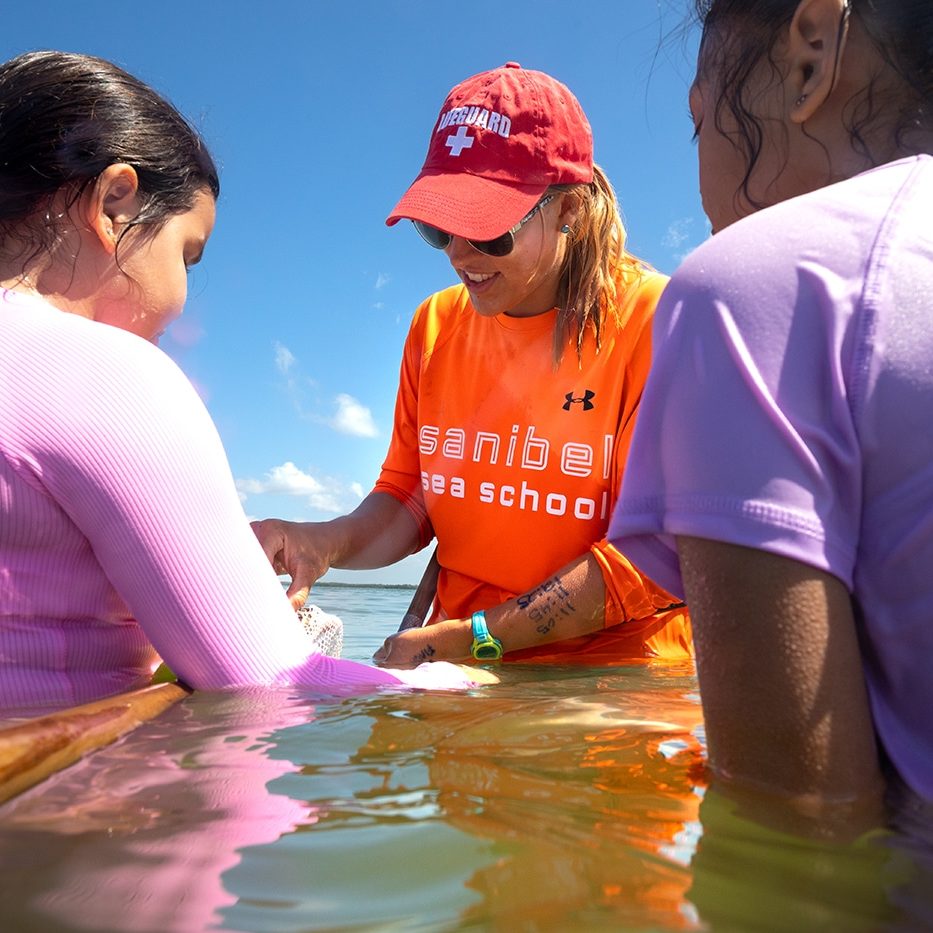 Land-based Private Programs
Land-based private programs at Sanibel Sea School can be fully customized to suit your group's ages, interests, and desired level of activity. One of our marine science educators will lead you into Sanibel's unique ecosystems for a field-based ocean experience. Choose from topics like dolphins, seagrass, mangroves, wading birds, and more! Where else can you learn to cast a net, hold a tiny seahorse, or come face to face with the amazing creatures that inhabit our sandbars – sometimes all in one day! All ages are welcome, children under 4 must be accompanied by a parent or guardian. 
Land-based private programs are 2 hours long and cost $60 per person (2 person minimum). By appointment. Call (239) 472-8585 or email sanibelseaschool@sccf.org today and let us plan the perfect experience for your group.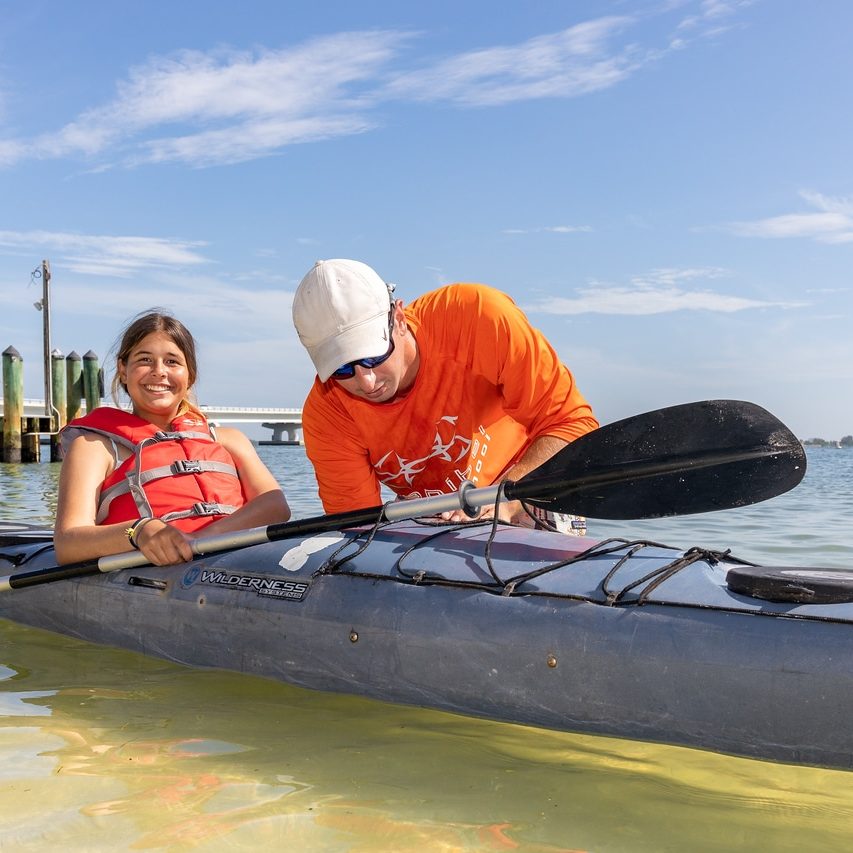 Private Paddling Sessions
Stand up paddling and kayaking are fantastic, fun ways for friends and families with older children to explore the ocean together. Led by our marine science educators and tailored to your interests and abilities, private paddling sessions at Sanibel Sea School offer an opportunity for your group to enjoy an active experience on the water while you observe and learn about Southwest Florida's unique flora and fauna. All of our paddling instructors are also trained marine educators who are eager to share their knowledge with you.  
Private paddling sessions will begin with an evaluation of your skills, and your group leader will provide any necessary instruction to ensure that each member of your party is able to paddle comfortably and safely. Next, you will venture out into the Florida ecosystem of your choice to discover the fascinating creatures and habitats that await you. If there are topics or animals that are of particular interest to you, please let us know before your program. We are always happy to customize the experience for you, or to offer suggestions that you might like.
Our private paddling sessions are 2 hours long. We recommend this course for individuals fourteen years of age or older. By appointment. Call (239) 472-8585 or email sanibelseaschool@sccf.org today and let us plan the perfect experience for your group.
Our monthly Ocean Tribe Paddling Club meet-ups are also a great opportunity to go for a relaxed group paddle, share paddling tips and ideas, and meet new friends to paddle with. Please visit oceantribepaddlers.org or follow us on Facebook for more details about upcoming events! 
Sanibel Island offers world-class beachcombing, birding, and wildlife watching opportunities. There is so much waiting to be discovered here! Join our knowledgeable marine science educators for a casual guided beach walk to explore what's washed ashore. We will talk about some of the more mysterious objects we find on the beach, look for interesting animals, and learn a little bit of shell biology. Your guide will be happy to answer any questions you might have along the way. No two beach walks are ever the same – the sea has a way of surprising us! 
Offered seasonally on Thursdays, 9 AM - 10:30 AM
$20/person
Meet at Sanibel Sea School's Flagship Campus (455 Periwinkle Way).
Please call (239) 472-8585 to register.
Please Note: Discover Beachcombing is a family-oriented program. Participants under 16 must be accompanied by a parent or adult over the age of 18.
Teachers dedicate themselves to helping students build a strong science foundation in the classroom all year. Sanibel Sea School has carefully crafted a variety of water-based lessons to expand upon that learning in the field.
The field trips are 3-hours long, and we engage in multiple hands-on activities. We surf to learn about the physics of waves, dissect squid to explore animal anatomy and behavior, and explore the seagrass to understand ecosystem dynamics. We always work closely with you, our partner educators, to tailor each program to meet your group's needs. Our students go home with a deeper appreciation for the sea, a greater excitement for marine science, and new skills they can enjoy for a lifetime.
We schedule the experience from around 10:00 AM - 1:00 PM, which is based on the availability of the Lee County bus system. This time frame is flexible based on the group's schedule.
Learn more here. If you're interested in booking a field trip with us, please complete the form below to get started.