Meet Izzy Lutz, Marine Science Educator
November 21, 2023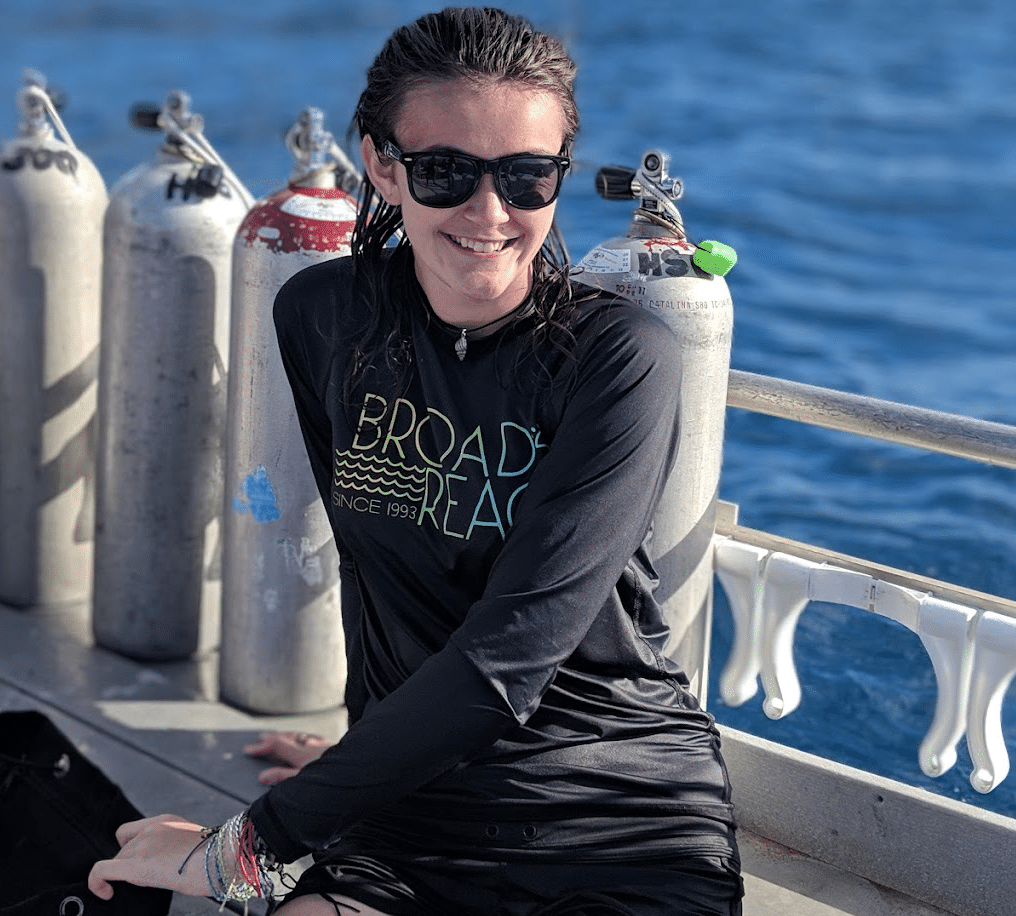 Where are you from?
New York City (I grew up in Manhattan).
Where did you go to school and what did you study?
University of Miami studying marine affairs. Minors in theater, communication, and sign language.
What do you look forward to while teaching at Sanibel Sea School?
I look forward to getting to know everyone at SCCF and learning more about invertebrates like jellyfish and crabs. Sanibel is also the shell capital of the world, so I'm excited to learn more about the shells we find here. And of course to teach the kids and nerd out about the ocean with people who understand how incredible it is.
What do you like to do in your time off?
Reading, watching movies, scuba diving
What is your favorite sea creature?
All sharks, but goblin sharks are my all-time favorites
What's the best music for a weekend at the beach?
Depends if I'm hanging out with friends or reading by myself. If I'm reading on the beach, guarantee it will be a sailing/pirate book which means I'll likely be listening to sea shanties. But if I'm there with friends, playing something like early 2000's music that everyone knows is always fun.
If you could visit any marine ecosystem on the planet, where would you go?
I'd love to visit Iceland and dive between the two tectonic plates there. It's the only place in the world where you can touch two tectonic plates at the same time. And the cold water of the area makes the water crystal clear.
Is there anything else you'd like to share about yourself?
Fantasy is my favorite genre of both movies and books, most of my bookshelves are filled with books with a magic system or far-off world. Also, a big Marvel fan and some of my favorite movies are Good Will Hunting, Little Women (2019), and anything narrated by David Attenbourgh.