Fish Tales and Fin Adventures: Highlights from Community Camp
October 19, 2023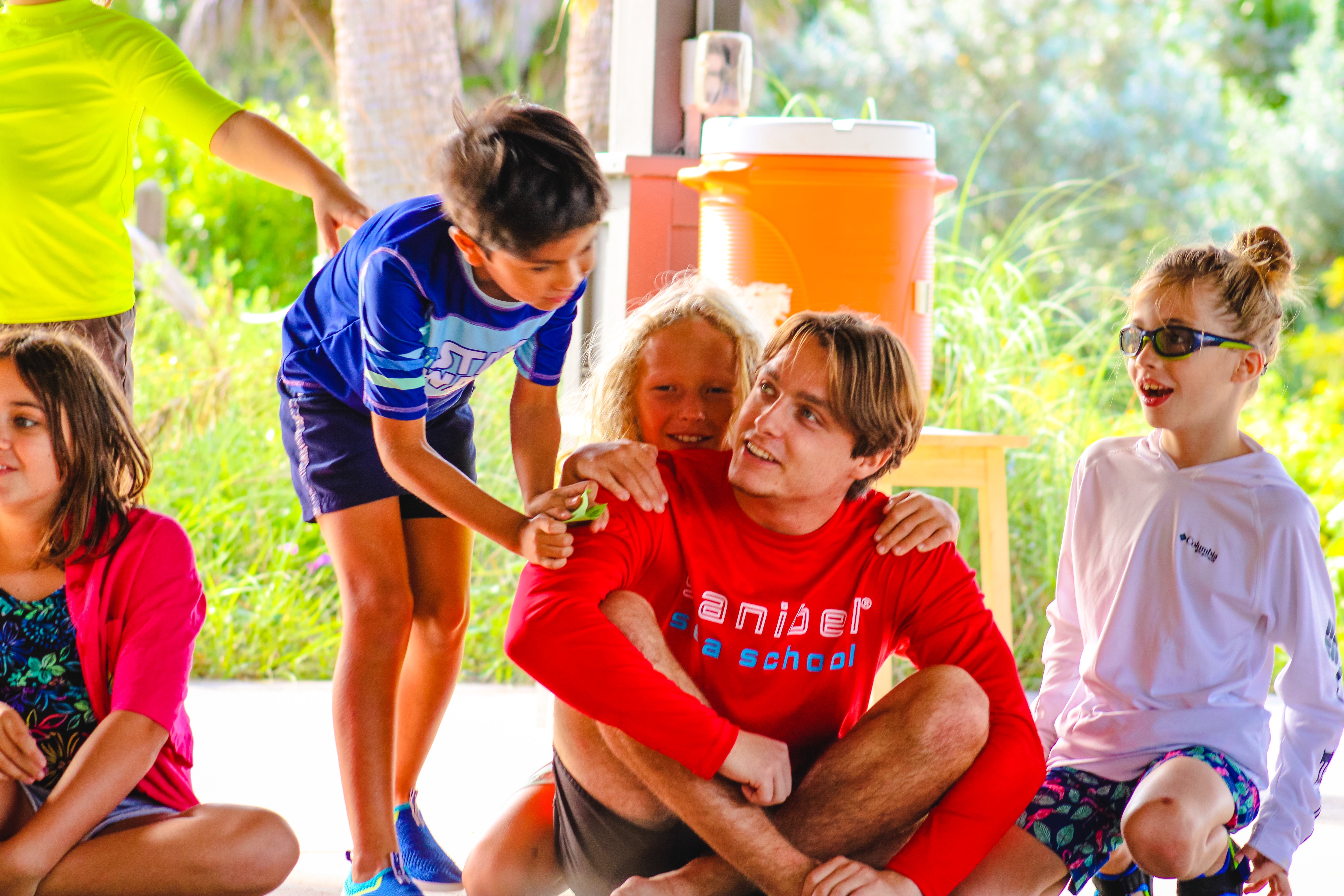 When Lee County Public Schools are closed for select school holidays, Sanibel Sea School offers a fun, day-long community camp for children ages 6 – 13. This week's camp theme was "Fish Tales and Fin Adventures," an exciting day of learning about the diverse world of fish and their incredible adaptations and behaviors.
These activities provided an amazing blend of adventure, education, and hands-on experiences. Campers explored the wonders of the marine world through activities like net fishing, surfing, art projects, fish dissections, and sound experiments.
Dive into the Day's Activities
Net Fishing – Seine, Dip Cast
The day began at Sea Grape, where campers got to experience the thrill of net fishing. They learned how to use a variety of nets and how to safely interact with live marine animals.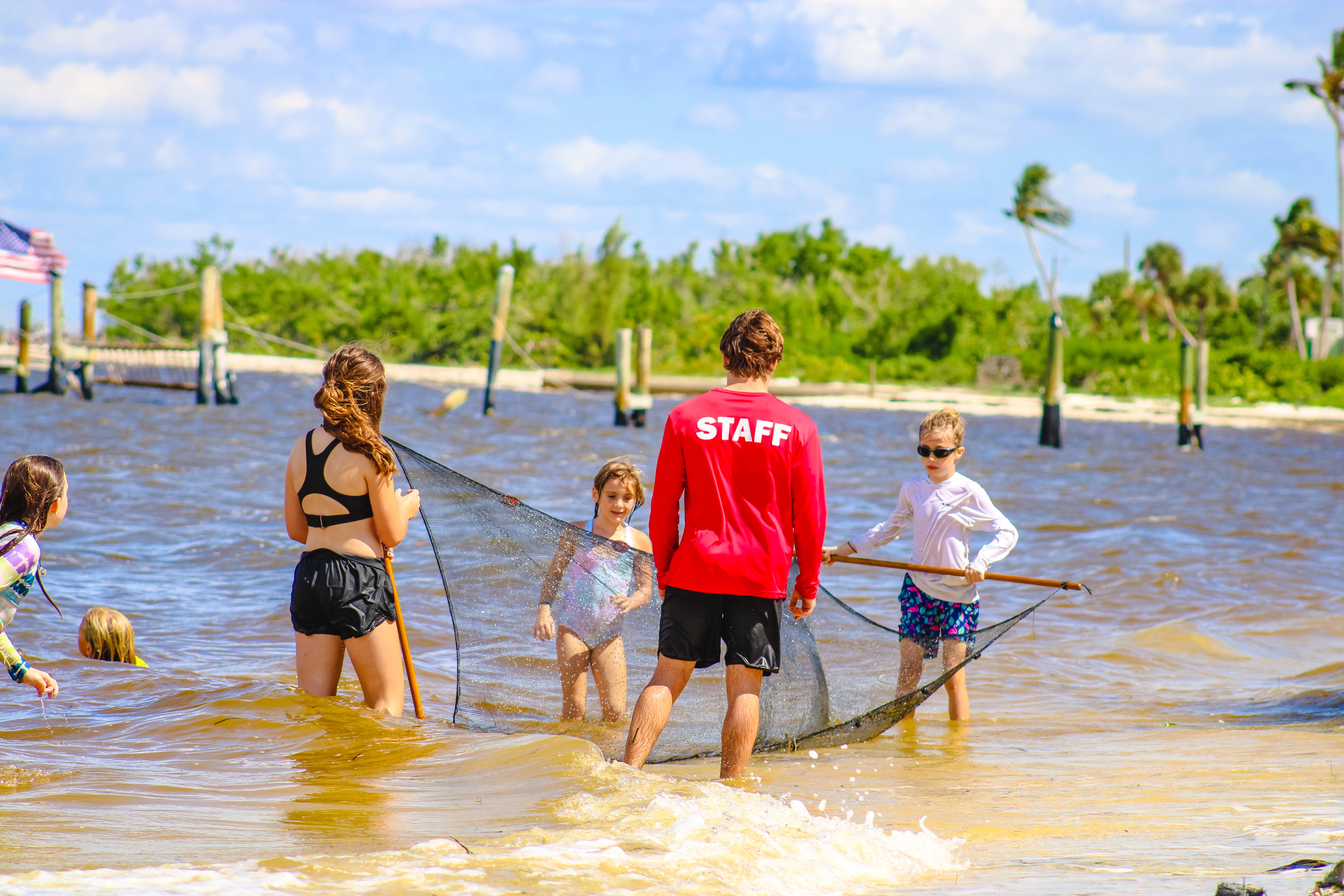 Surf's Up
Students learned how to paddle a surfboard, turn around, and pop up on their feet. The conditions were just right for campers to catch some small waves!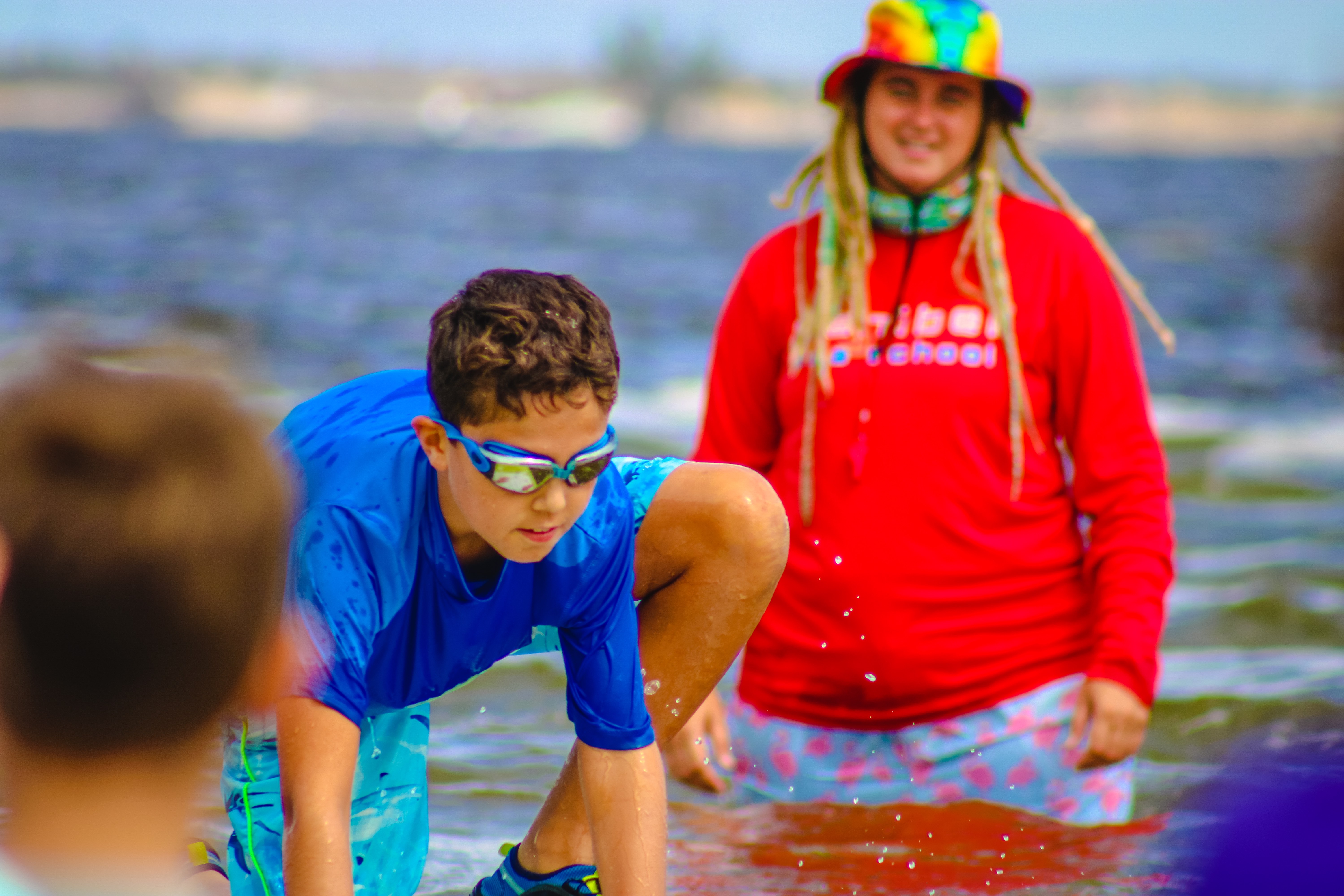 Artistic Exploration
After an exciting surfing session, it was time for some creative expression. Using shells collected from the beach, they created their own fish art. Not only was it a creative endeavor, but it also helped campers learn about fish anatomy as they walked through each fin and body part.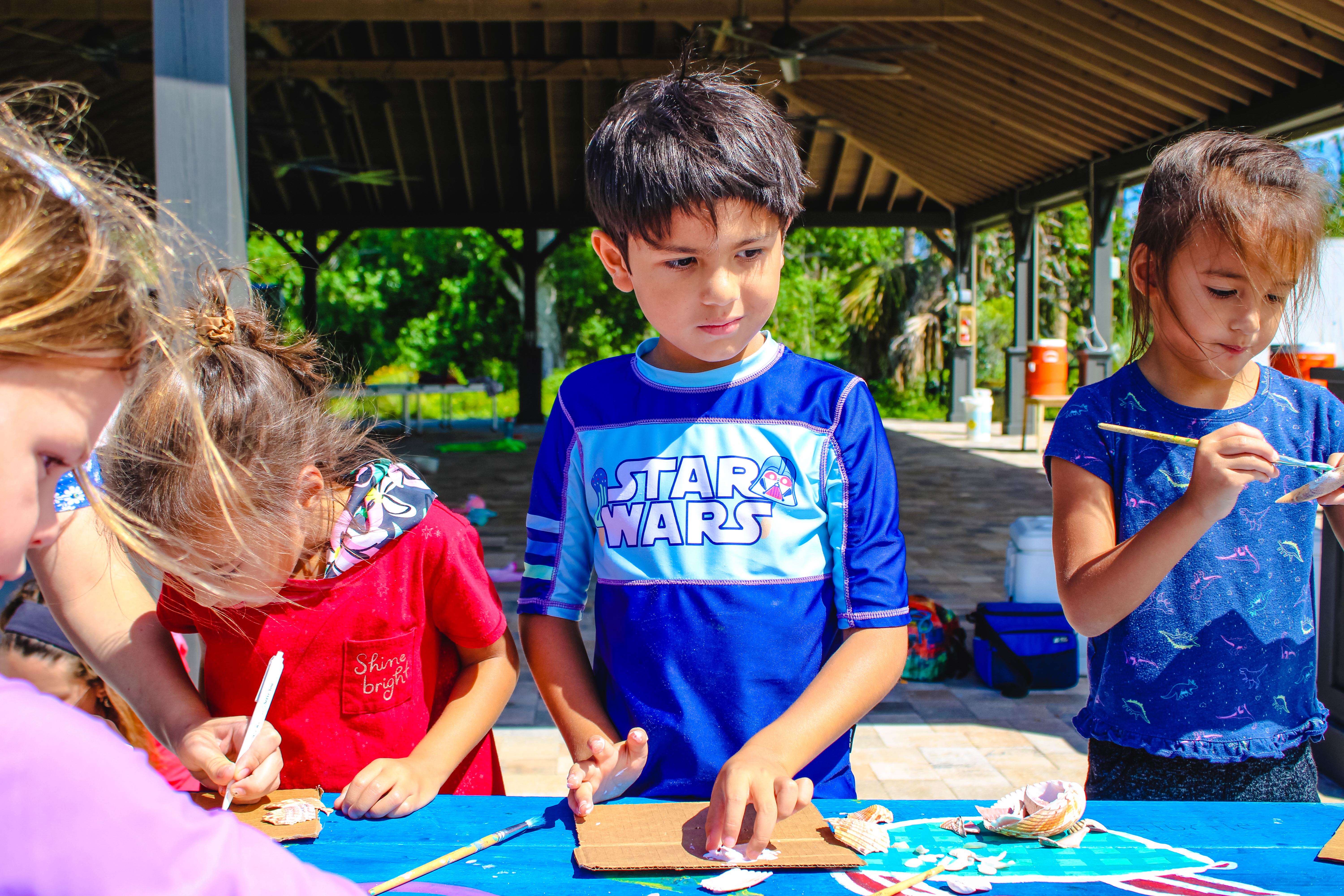 A Lesson in Anatomy
Campers had the opportunity to dissect a preserved perch under the guidance of their counselors. The students learned about the external and internal anatomy of the fish, exploring structures like gonads, intestines, stomach, swim bladder, liver, esophagus, heart, gills, and even the lens behind the retina.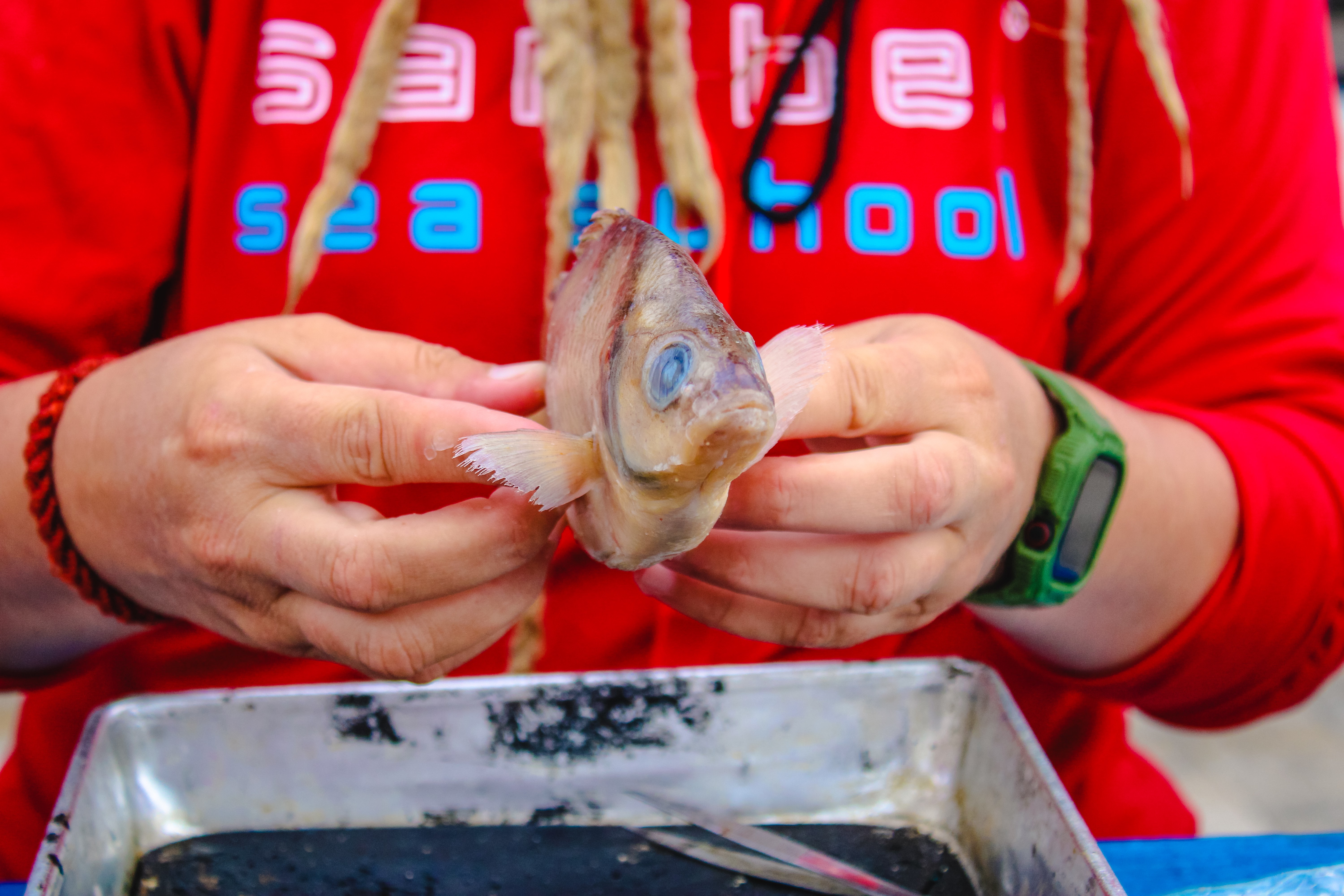 Sound Exploration
Campers headed back to the beach for a unique lesson on how sound behaves underwater versus on land. They partnered up, with one camper blindfolded, and the other made noise using shells. This activity allowed them to observe how sound traveled differently underwater and on land, sparking discussions about the fascinating science behind it.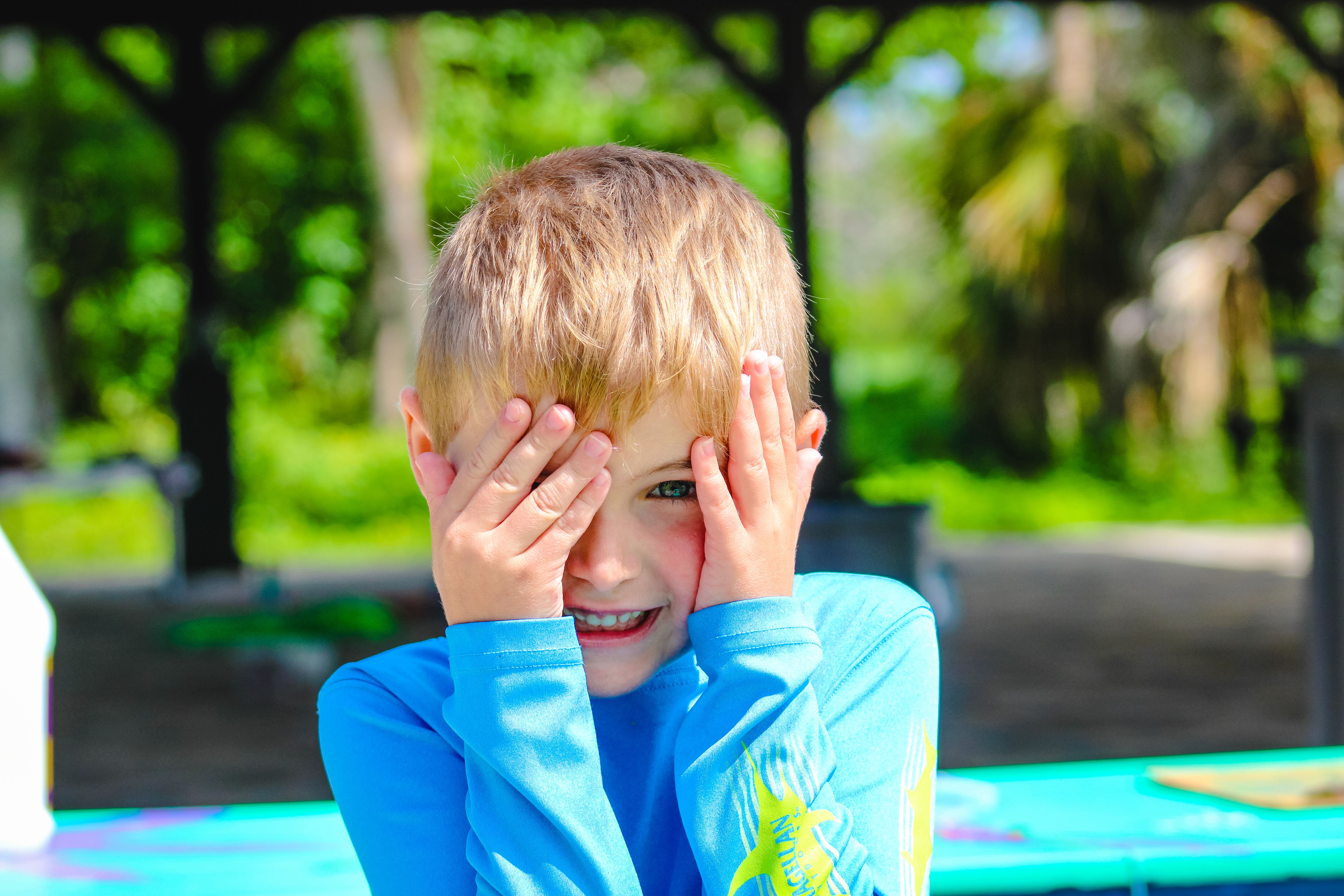 In early 2018, we started to offer Free Community Camp Days for local students on select school holidays. This program is a part of our Chance to Sea Program. Sanibel Sea School is dedicated to providing programming to children who wouldn't otherwise experience the ocean. A Chance to Sea connects the deserving children of Southwest Florida to our region's natural environment.
Join us in 2024 for our next Community Camp Day. Sign up here to receive updates!