Sanibel Sea School Hosts The Art of Fishing Camp
August 4, 2021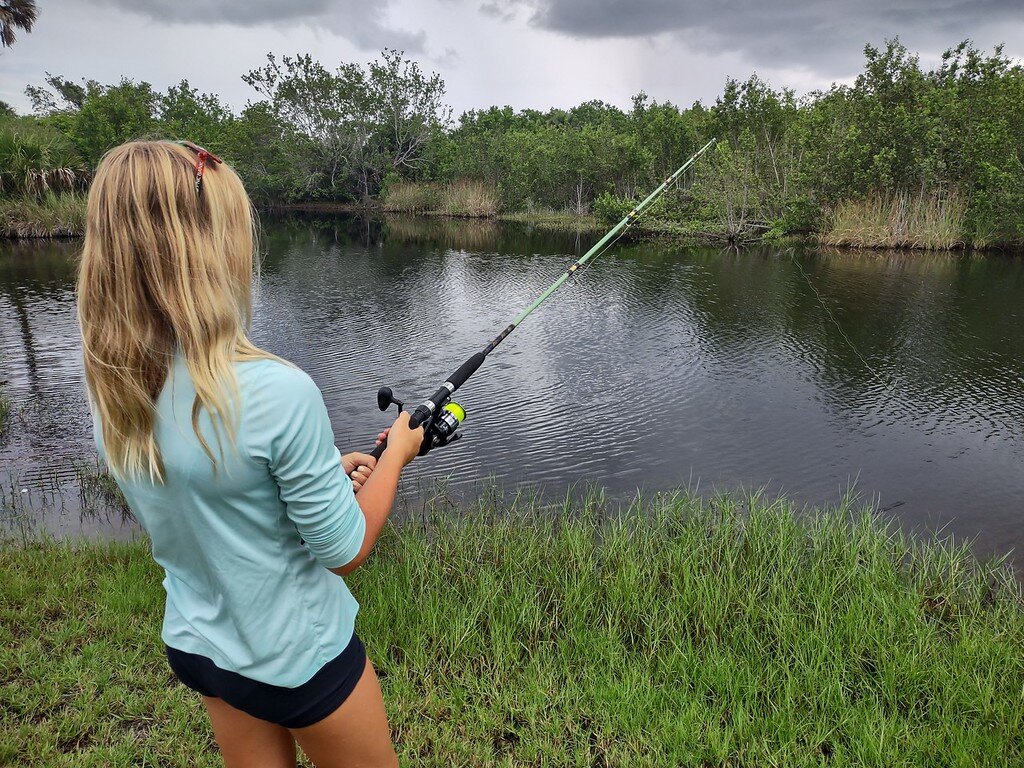 Fishing is more than just hooking a fish on a line – it involves the practice of understanding fish behavior, habitat, and learning how to read the water. It is truly an art form that requires patience and responsibility. In the last week of July, Sanibel Sea School hosted a week-long camp to learn about fish, fishing gear, and the techniques needed to be successful in the art of fishing.
Twelve fishing campers kicked off the week with a lesson on fishing from a biological perspective. They studied seagrass habitat ecology, fish identification, as well as some basic fish biology. Campers also practiced tying important fishing knots and learned how to be a responsible fisherperson using fishing etiquette.
On Monday afternoon, campers had a guest instructor, Captain Ben Biery, from Sanibel-based Castabout Charters. Biery gave a tutorial on rod and reel fishing and led campers through an afternoon of casting along the shoreline.
After mastering the rod and reel, campers took on fly fishing. With help from The Sanibel Fly Fishers, campers spent Wednesday morning tying their very own flies. Campers learned about different flies that mimic what specific fish eat and were able to create their own fly to take home. Afterwards, they practiced casting on dry land to hone their casting skills before hitting the water in the afternoon.
At the end of the week, campers ventured to the Sanibel River for some inland, freshwater fishing. Each camper was successful at catching a fish, including bass, bluegill, and also invasive tilapia and cichlids.
"We know that people enjoy the ocean in different ways, which can be through beachcombing, swimming, and even fishing," said fishing camp coordinator Kealy McNeal. "Since so many people enjoy fishing, we like to teach campers to fish responsibly and to understand fishing from a biological perspective."
As a Mind Your Line partner, McNeal also shared the importance of removing fishing gear and monofilament from the environment to protect local wildlife. "Birds can become entangled in monofilament, so it is crucial to teach young fisherfolk best fishing practices and the importance of properly discarding fishing gear."