Sanibel Sea School Hosts First Week of Camp at Bailey Homestead
June 28, 2021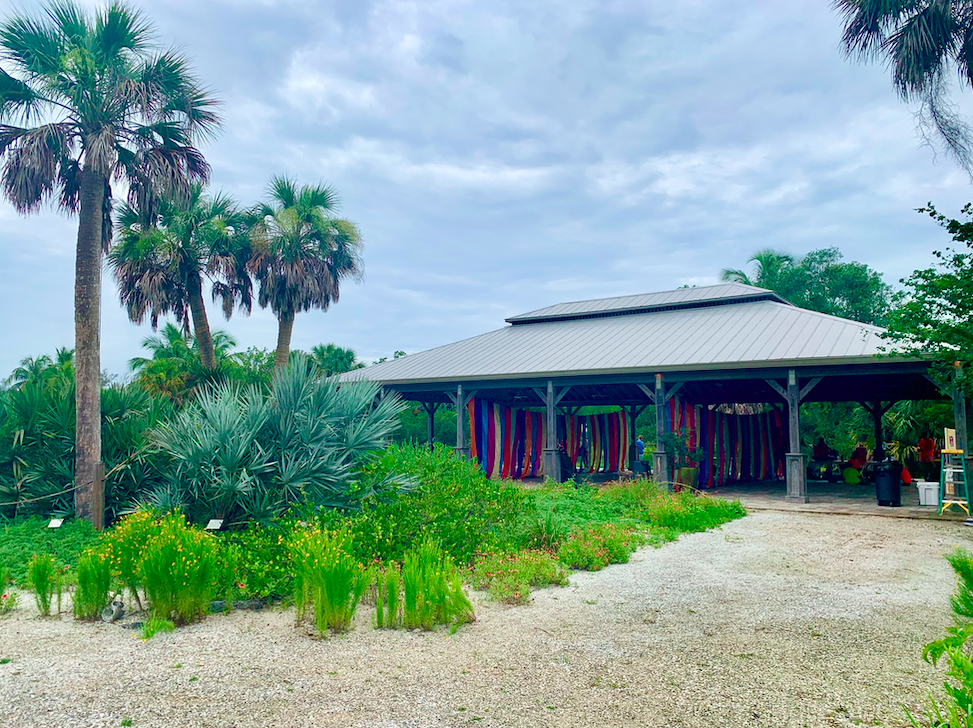 Sanibel Sea School officially launched summer camp at the Bailey Homestead on June 21. During "Look it's a Sea School of Snook," week, counselors set up their home base under the pavilion on the grounds in the Bailey Homestead Preserve.
"Campers are really enjoying the experience at the Homestead," said Marine Science Educator Brianna Machuga. "Setting up our home base at the Homestead has a true remote camp feel to it where we are completely immersed in the nature of Sanibel."
The inaugural week of camp at the Homestead was all about the iconic Southwest Florida fish, the snook. To learn about snook and other fish, campers did lots of seining and cast netting to get an up-close look at different fish adaptations. A few camp activities highlighted the prominent, black, lateral line that snook exhibit and focused on its function to detect movement and vibrations in the water. Finally, each group took a quick bus ride over to Bunche Beach where they donned snorkels to search for snook hiding in the tangled mangrove roots.
Just like any regular Sanibel Sea School camp, campers at the Homestead visit the beach daily for games, activities related to the theme, and surf paddle practice. Located about a mile from the Flagship campus, the Bailey Homestead offers a perfect remote camp location with a shaded pavilion, access to nature trails, and is just a short drive to the beach.
"Our camp at the Homestead is just another great example of how joining forces with SCCF was a natural fit," said Sanibel Sea School Director Nicole Finnicum. "Our partnership with SCCF has not only made our administrative operations more efficient, but also has enhanced our summer camp offerings."
Sanibel Sea School hosts about 30 campers at the Homestead and that are split up into smaller, separate day groups for COVID safety. Each group is led by a lifeguard-certified counselor that is assisted by several counselors in training. Weekly camps at the Homestead and at our Flagship campus will continue throughout the summer.