Sanibel Sea School Features Ghost Crabs in Second Week of Camp
June 22, 2021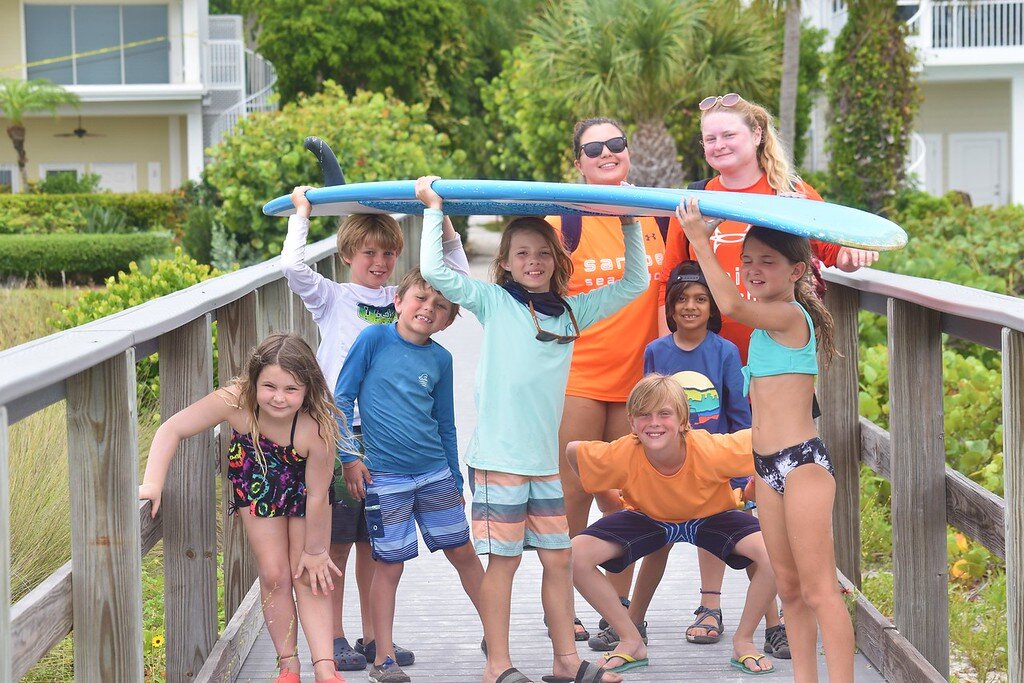 Sanibel Sea School kicked off their second week of summer camp celebrating ghost crabs. Campers, aged 6-13, learned more about these elusive crabs, explored the beach, and got creative with arts and crafts.
During "Creatures that Go Bump in the Night," week campers learned about the nocturnal behaviors of ghost crabs. The counselors discussed how the crabs use chemoreceptors to feed at night and the benefits of being more active at night, such as staying cool.
Campers also learned all about the wrack line – the area on the beach where ocean debris accumulates. Ghost crabs emerge from their underground labyrinths to feed among the wrack line, so counselors led campers through a scavenger hunt to search for crab burrows and explore the wrack line.
On Wednesday night, campers embarked on a nighttime ghost crab hunt. With just enough time before a big, nighttime summer rain, campers were lucky enough to spot two ghost crabs skittering across the beach!
"This week we wanted to try to find ghost crabs on the beach and try to spot them feeding after sunset," said Education Programs Manager Shannon Stainken. "Campers were thrilled to see the crabs and they really enjoyed the experience of being on the beach at night."
Sanibel Sea School will offer summer camp through Aug. 27 at the Flagship Location.
Part of the SCCF (Sanibel-Captiva Conservation Foundation) Family, Sanibel Sea School's mission is to improve the ocean's future, one person at a time.