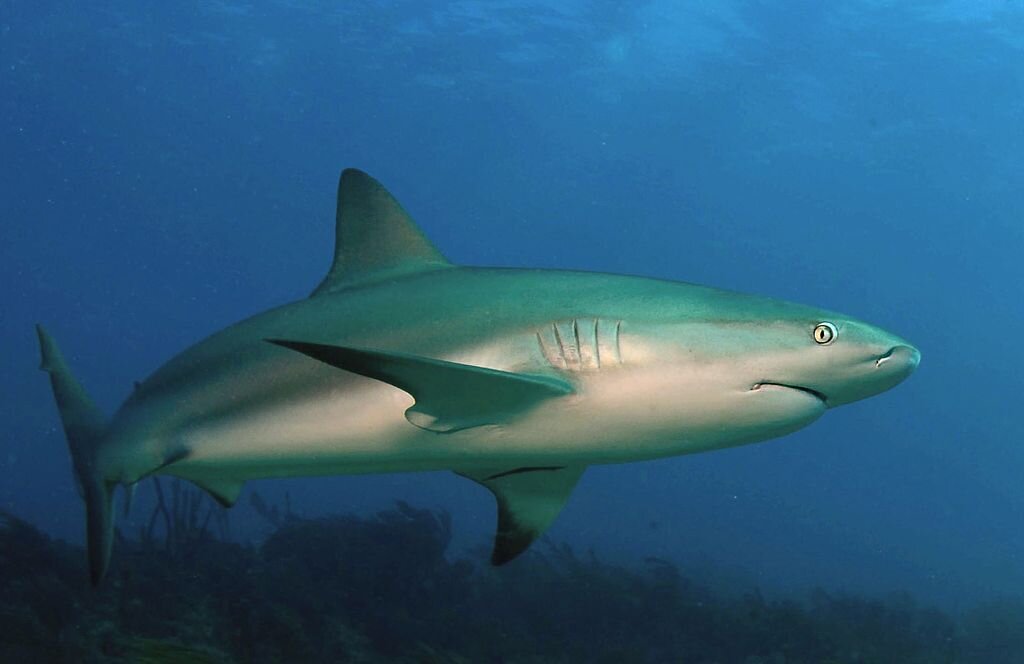 By Emily White
We are all familiar with sharks, but every shark species has unique traits that make them even cooler! Take a look at some interesting shark facts below.
Flying Blacktip Sharks
Similar to spinner sharks, blacktips frequently leap out of the water. During a feeding run, a blacktip will corkscrew through schools of fish to catch prey, then maintain so much momentum that it flies into the air and spins three or four times about its axis before it lands back in the ocean.
---
Blacknose Shark Threat Displays
Though they are not dangerous, blacknose sharks sometimes perform threat displays if they feel like they are in danger. During a threat display, a blacknose shark will hunch its back, raise its head, and lower its caudal fin. If you are diving and notice a blacknose shark performing a threat display, make sure to back away and give it space!
---
Origins of Nurse Shark's Name
While we are not positive where the name 'nurse shark' originated, we have a few theories. It could be because the nurse shark makes a sucking noise while hunting that makes it sound vaguely like a nursing baby. It could also be derived from the archaic word 'nusse', which meant 'cat shark'. The most likely theory is that the name comes from the old English word 'hurse', which meant sea-floor shark, since nurse sharks can frequently be found dwelling near the ocean floor.
---
Caribbean Reef Sharks Hang Out in Caves
These large sharks have frequently been found laying on the floor of ocean caves by divers. In 1973, Eugenie Clark, also known as the Shark Lady, theorized that since the water inside these caves had an unusually high oxygen content, it was easier for these sharks to breath while taking a break. She also thought the low salinity in the caves made them into a sort of cleaning center, loosening the grip of skin parasites on the sharks.