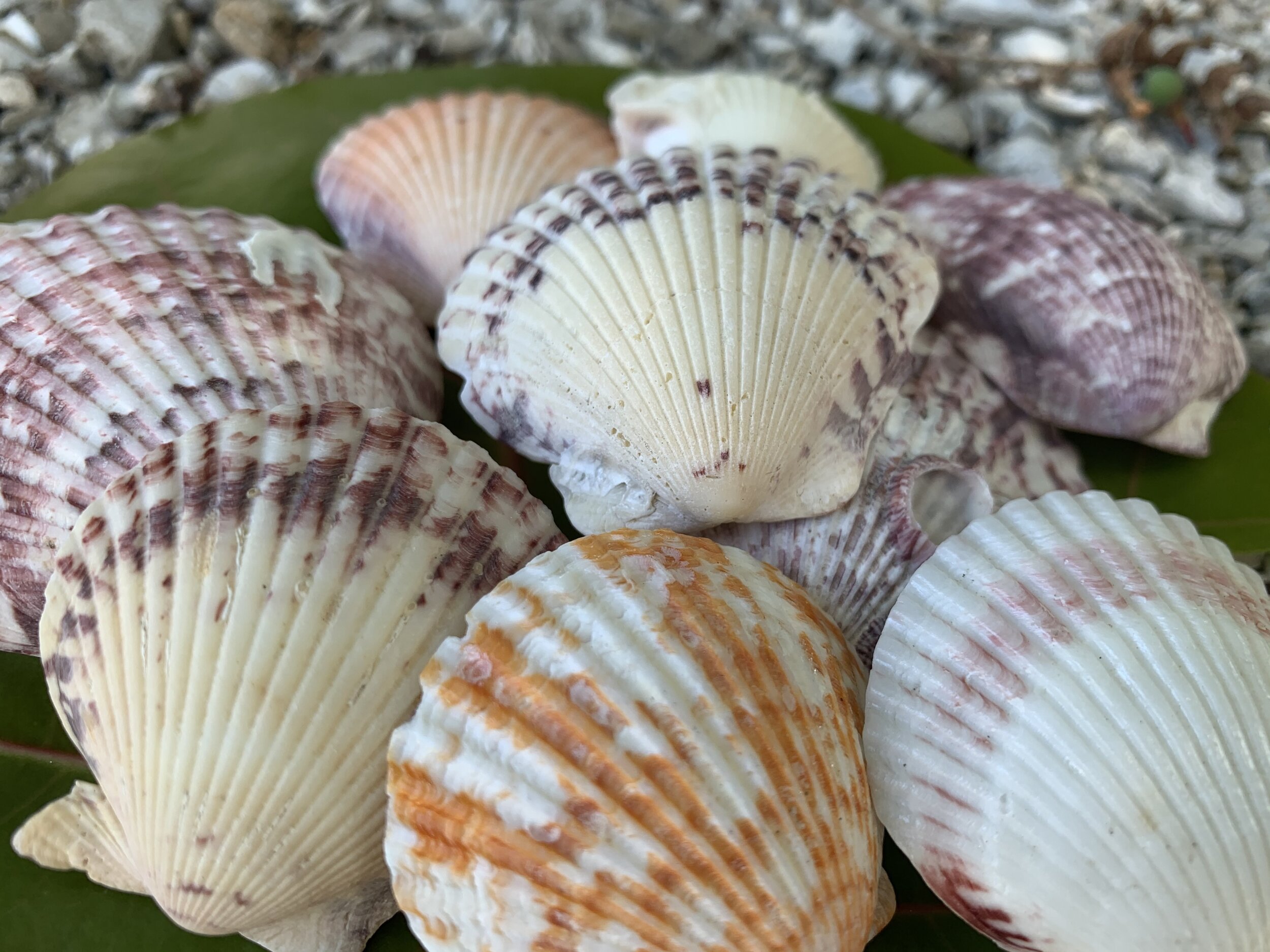 By Kealy McNeal
One of the most common shells found on the beaches of Sanibel and Captiva, the calico scallop, is also one of the most beautiful. It washes ashore in a vast array of colors and is fairly resistant to damage in the rough-and-tumble world of the surf zone.
Although closely related to larger bay scallops, calico scallops (Argopecten gibbus) live in deeper, offshore waters along the east and west coasts of Florida. Calico scallops are found on sandy or shelly bottoms, and their mottled pink-hued shells commonly wash ashore, providing beachgoers with colorful treasures.
After a storm, you might be lucky enough to find a live scallop washed up. If you look closely you will see several blue eyes located in the mantle cavity along the edge of each shell that they use to detect shadows and movement. The typical lifespan of a calico scallop, 18 months, is longer than that of a bay scallop and some may live as long as 24 months.
The average day for a calico scallop consists of constantly pumping water across their gills to filter out food particles and using their large adductor muscle to open or close their two valves, or shells. When done quickly, this rapid reflex propels the scallops up off the bottom and to a new location on the seafloor.
Calico scallops are awesome creatures and a great shell to add to your collection. Sanibel Sea School loves learning about your ocean explorations, send us a picture of your calico scallop shell collection or any other creatures you experience on the beach!