Shark Teeth in Southwest Florida
August 13, 2020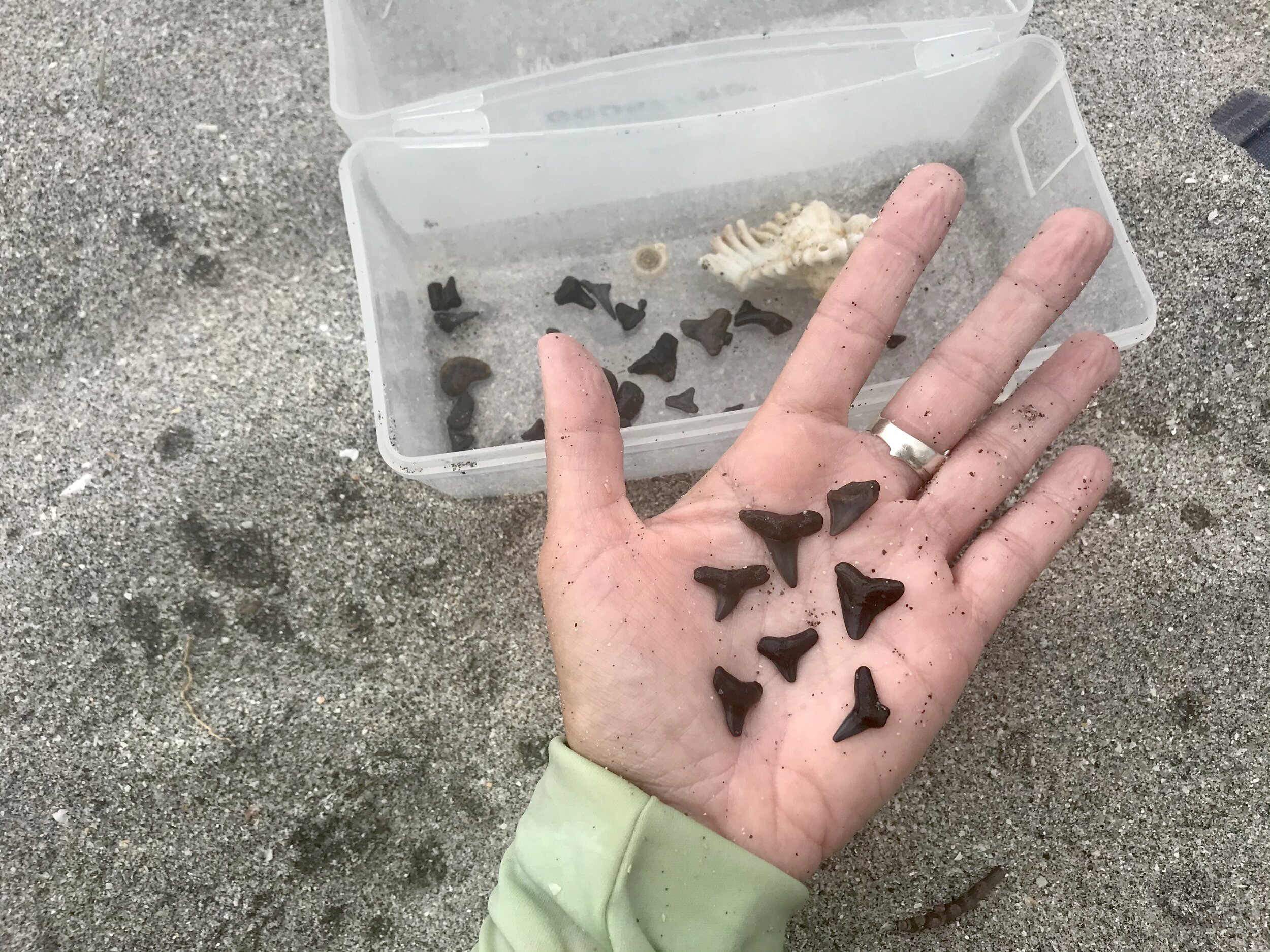 By Sam Lucas
The beaches of Sanibel and Captiva are renowned for the beautiful shells that wash up onto the sand. However, visitors may be wondering, where are all the shark teeth? If you travel a bit farther north, you will hit a hotspot for these teeth – Venice Beach. Venice is known as the "Shark Tooth Capital of the World" and hosts a festival every August honoring this.
Sharks have called the Gulf of Mexico home for millions of years. Changes in climate have caused sea levels to fluctuate over the course of time. Ancient seas once covered a large portion of Florida's landmass, where sharks flourished. Venice is located in just the right spot – fossils can be found from the Miocene, Pilocene, and Pleistocene Epoch. The city's close proximity to the Peace River Formation, an ancient buried riverbed, provides even more opportunities to find fossils.
The Peace River Formation is located fairly close to the surface allowing currents and storms to erode away the deposits, unearthing fossilized shark teeth for beachgoers to discover. Sharks lose (and replace) many thousands of teeth throughout their lifetime, allowing a significant number of fossilized teeth to accumulate. Fossilized teeth typically differ in appearance than those that have been freshly lost – they are often dark-hued and appear almost black in color.
Shark teeth can be found walking along the beach, snorkeling, or scuba diving. One instrument that we recommend taking is some form of sifter (a colander will work!) to easily sort through sand and shells. If you happen to find shark teeth, check-out this key by the Florida Museum of Natural History to help identify which species it came from!