Sanibel Sea School Offering Virtual Camp in June
May 13, 2020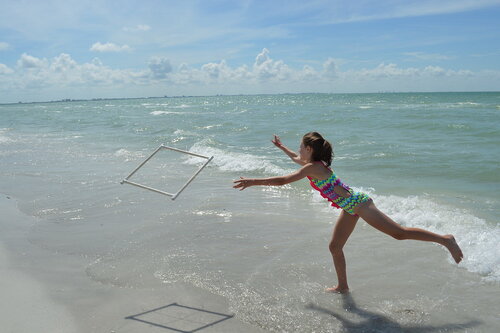 The Phase 1 reopening of Sanibel Sea School will offer meaningful, remote engagement for children. Starting June 1, Sanibel Sea School will offer a series of virtual Island Skills camps that include both week-long options and à la carte sessions.
As a science-based organization, Sanibel Sea School is following the CDC's guidelines on gatherings and regional infection rates. Adhering to these recommendations and exercising an abundance of caution, they will not be holding our regular, in-person camps for the month of June.
"For the safety of our staff, our camp families, and our island community, we have decided to hold virtual camp sessions, in place of our regular in-person Island Skills camps," said Operations Manager Nicole Finnicum. "Safety is our number one priority for all of our programs, so we feel that it is necessary to remain distanced until we absolutely know it is safe to engage in person."
Sanibel Sea School staff is planning a half-day, in-person camp for the second half of summer but they will wait to commit to this Phase 2 reopening and make an announcement on their plans mid-June.
For those camp families that are registered for summer camp, they will have three options:
• Roll tuition over to 2021 and guarantee your spot next summer with no tuition increase.
• Apply tuition to our virtual offerings with options to donate a portion of the remaining balance or receive a refund.
• A full refund of tuition.
To learn more about Sanibel Sea School's virtual options and register, please visit sanibelseaschool.org/sanibel-camps or email info@sanibelseaschool.org for more information.
Part of the SCCF (Sanibel-Captiva Conservation Foundation) Family, Sanibel Sea School's mission is to improve the ocean's future, one person at a time.