Sanibel Sea School Receives Family Friendly Business Award
October 21, 2018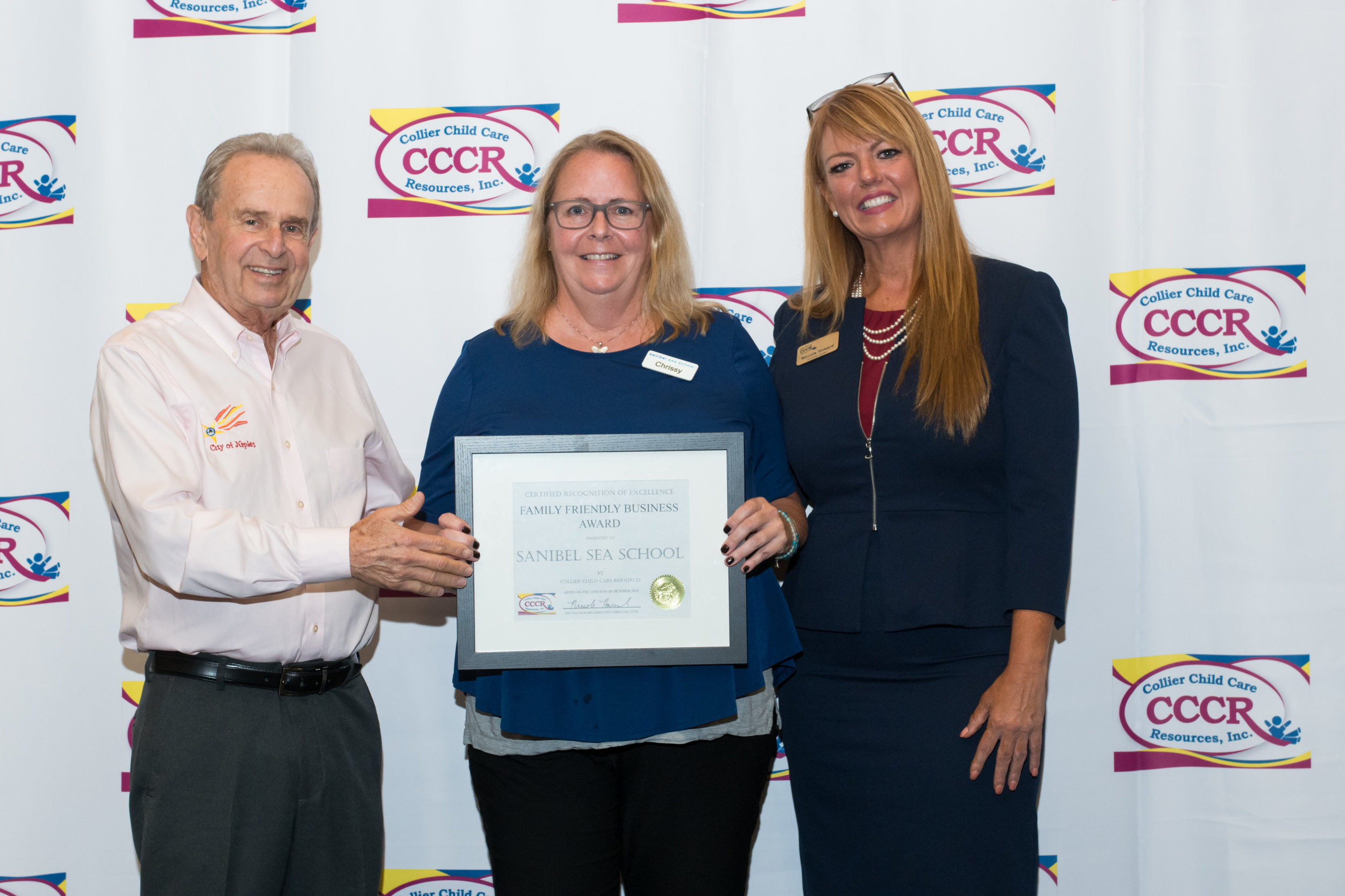 On October 16th, Sanibel Sea School received a Family Friendly Business Award from Collier Child Care Resources (CCCR). Development Director Chrissy Basturk accepted the award on behalf of Sanibel Sea School, which was presented by Naples Mayor Bill Barnett and Niccole Howard, Executive Director of CCCR.
Each year, the Family Friendly Business Awards acknowledge local businesses that put family first. Criteria include workplace policies and programs that assist families in raising their children. In addition to providing flexible scheduling and child care support for employees with children, Sanibel Sea School provides program and camp scholarships to local families, school groups, and partner organizations in need and offers Free Community Camp Days on select school holidays throughout the year. "We are honored to receive this acknowledgement of our work to build a stronger, more family friendly community," said Basturk.
Sanibel Sea School is a 501c3 nonprofit whose mission is to improve the ocean's future, one person at a time. To learn more, visit sanibelseaschool.org.