Sanibel Sea School Hosts October Free Community Camp Day
October 16, 2018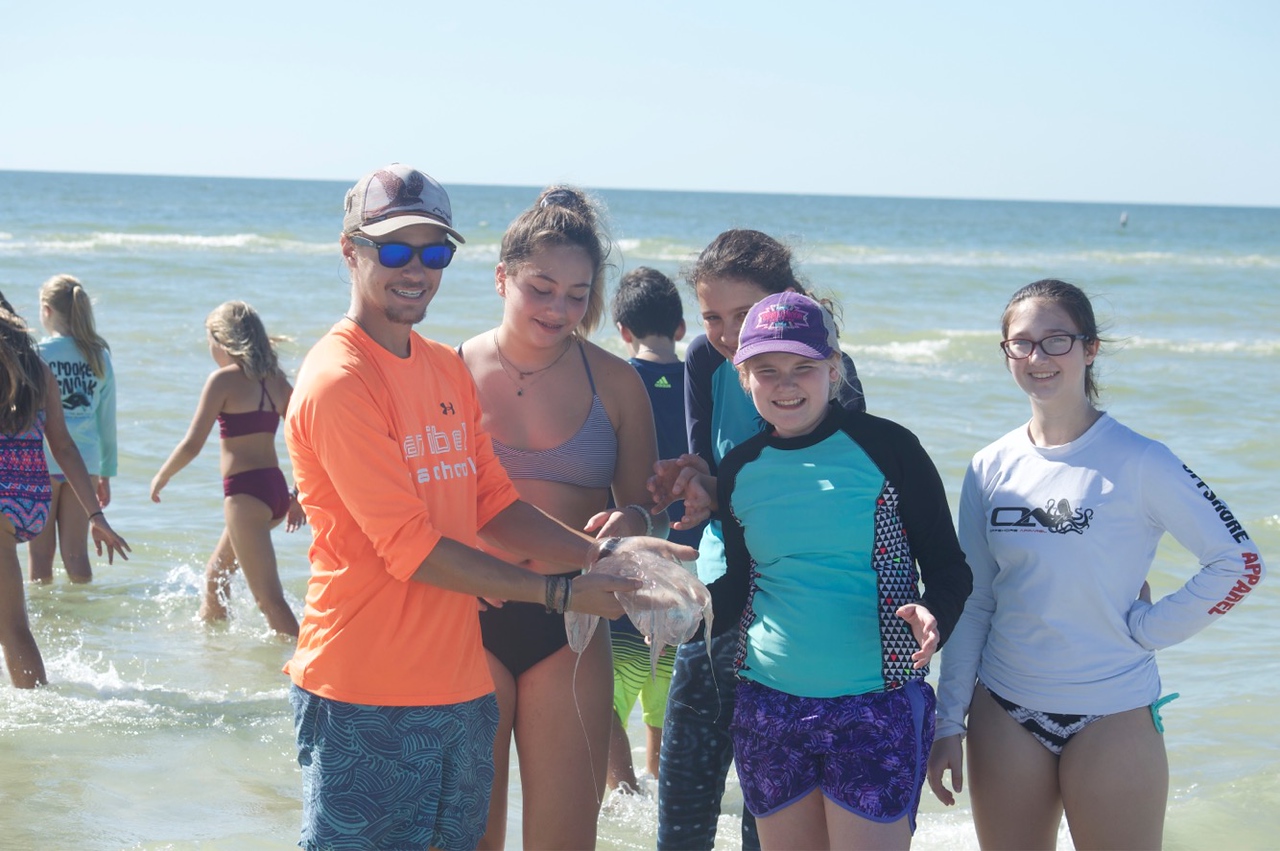 On October 15th, Sanibel Sea School hosted local students for a Community Camp Day, a free day of ocean fun and learning for children ages 6-13. The theme of the program was crabs, and participants enjoyed a variety of related games and activities.
"The idea to offer free educational camp days to kids in our community on school holidays stemmed from the Hurricane Camp we hosted after Irma last year," said the nonprofit's Director of Education, Shannon Stainken. "Working parents expressed how difficult it can be to find reliable, affordable childcare for just one day. We saw it as an opportunity to help our neighbors solve an ongoing challenge."
Fun was had by all as students ran through a crab obstacle course, went surfing, and looked for marine life in the shallow Gulf waters, which tested free of red tide cells for the first time in months. "We found a shrimp, a brittle star, and some moon jellies," said participant Zoe Vadas.
Sanibel Sea School's Community Camp Days are made possible by a donor-supported scholarship fund, which ensures that cost does not prevent children from participating in ocean education. Upcoming Community Camp Days will be announced via the organization's Facebook and Instagram pages, and will also be shared with email list subscribers. To be added, please email your request to info@sanibelseaschool.org.
Sanibel Sea School is a 501c3 nonprofit whose mission is to improve the ocean's future, one person at a time. More information is available at sanibelseaschool.org.