Tickets on Sale for Sanibel Sea School's Flip Flop Family Scavenger Hunt
October 10, 2018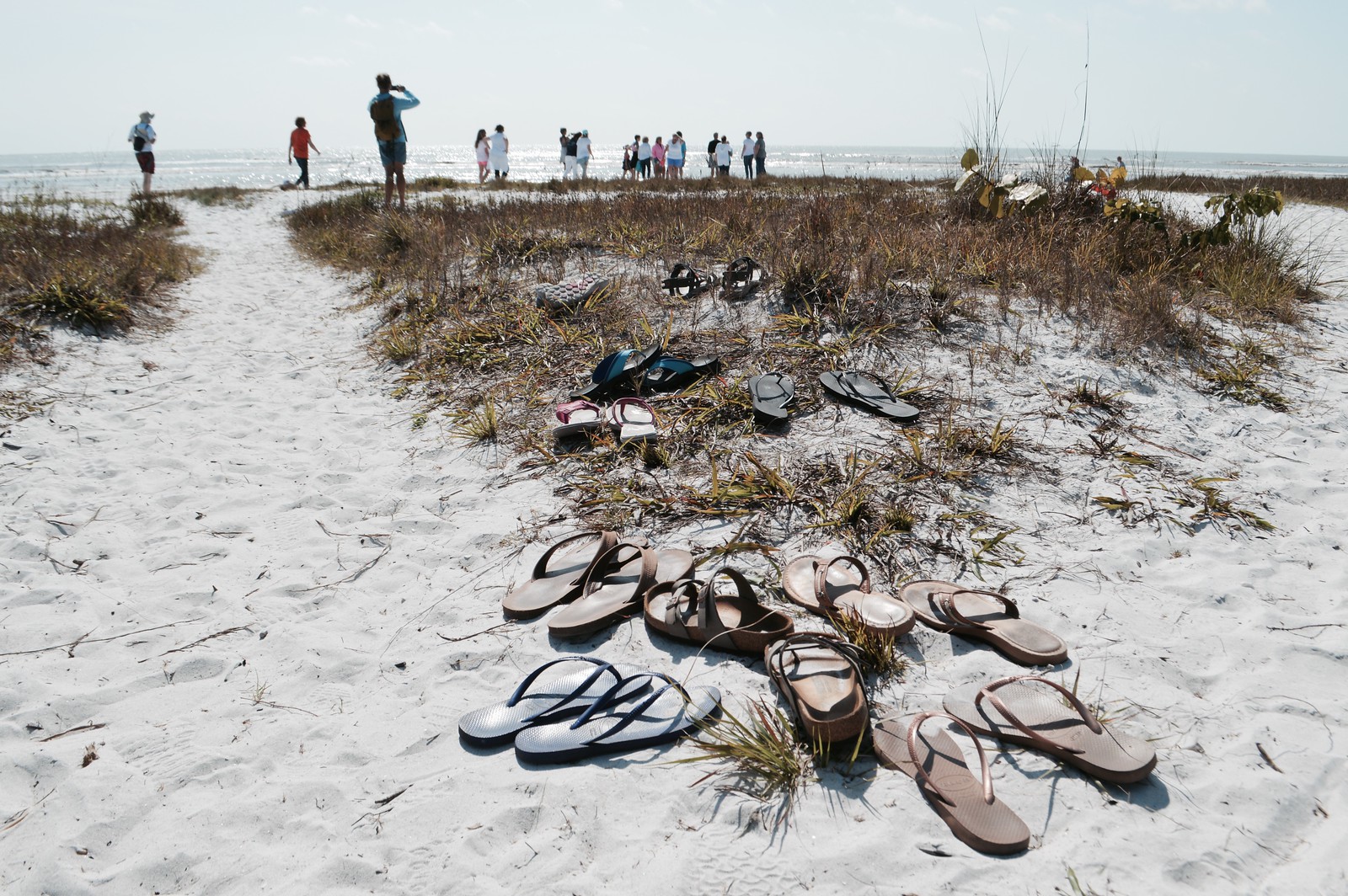 Can you name the first mayor of Sanibel? And would you know which restaurant to visit to find Doc Bruce's chair? If yes, your group already scored ten points for Sanibel Sea School's Flip Flop Family Scavenger Hunt! This family-friendly, all-ages event will be held on Saturday, November 3rd at 10:30 AM. All proceeds will support the nonprofit's scholarship fund, which makes it possible for children and families in need to have meaningful ocean experiences.
"In the morning, each team will be given a book of clues and challenges, each worth a set amount of points," said event coordinator Chrissy Basturk. "Some will test your knowledge of our islands and the ocean, and others will require you to take funny pictures or find items to bring back with you," she added. There will also be an obstacle course, and one lucky participant will win a diamond flip-flop pendant valued at more than $2,000, donated by Lily & Co. Jewelers.
"If you've never participated in a Sanibel Sea School scavenger hunt before, you are in for a treat," said Basturk. "We have offered this as a live auction item at past fundraisers, and the winning groups have described it as one of the most fun days they have ever had." The game will be followed by an evening bonfire celebration at Lighthouse Beach.
Tickets are $25 per person, and teams of up to 8 people can register together. To learn more and reserve your spot, visit sanibelseaschool.org/flipflopfundraiser or call (239) 472-8585. Sanibel Sea School is a 501c3 nonprofit whose mission is to improve the ocean's future, one person at a time.