Sanibel Sea School Representatives Attend Everglades Foundation Soiree
October 3, 2018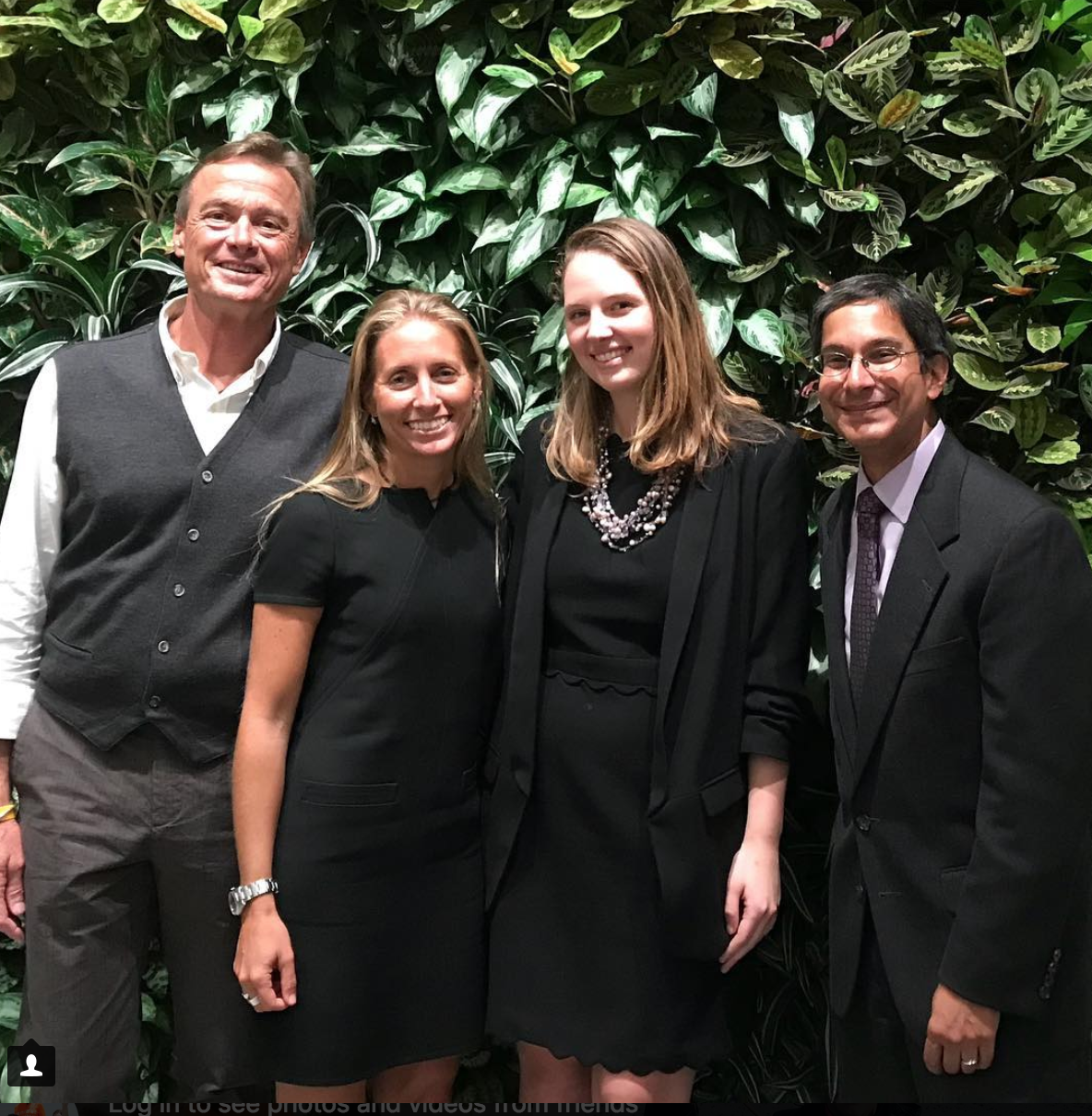 On September 26th, representatives of Sanibel Sea School attended an Everglades Foundation benefit in New York City. Dr. Bruce Neill, Sanibel Sea School's Executive Director, Sanibel Sea School Trustee Nik Khakee, and former Sanibel Sea School camper and employee Maddie Hickey were present at the event. Hosted by Douglas and Susanne Durst, the evening was organized in support of the Florida-based foundation's efforts to restore and protect the greater Everglades ecosystem.
Guests at the soiree were treated to a presentation by photographer Mac Stone, whose work highlights the beauty of the Everglades as well as the immediate need for effective conservation. "It was an excellent opportunity to meet and connect with others who are interested in solving our water quality issues in various ways," said Neill. "We talked to scientists, filmmakers, storytellers, politicians, and others who care deeply about restoring the Everglades," he added.
The water challenges we face in our community are a part of a large system of freshwater management in south Florida. Everglades restoration encompasses Caloosahatchee Basin restoration. We must work together, combine forces and speak a common language if we want to pave the way for the economic sustainability necessary for the future of our community. Gatherings like this one, held in the Conde Nast building in Times Square, help bring the challenges of ocean conservation of SW Florida to a wider audience, which is vital because ultimately, the solutions will require national and state involvement.
The Durst Family Foundation has been a leader in environmentally focused efforts. They have led the way in development that is focused on the principles of sustainability. They work to move forward in ways that honor the environment and support the human spirit. We are fortunate to have organizations like that one to help find solutions to water management in SW Florida.
A few new partnerships are in the works for Sanibel Sea School as a result of conversations had at the event. "We are exploring educational opportunities for students in our region, and we are looking at how we can help tell the story of the Everglades in a way that will help people understand the current issues and take action to create positive change," said Neill. "We look forward to sharing more details soon."
Sanibel Sea School is a 501c3 nonprofit whose mission is to improve the ocean's future, one person at a time. To learn more, visit sanibelseaschool.org.