New Vessel Delivered to Sanibel Sea School
July 31, 2018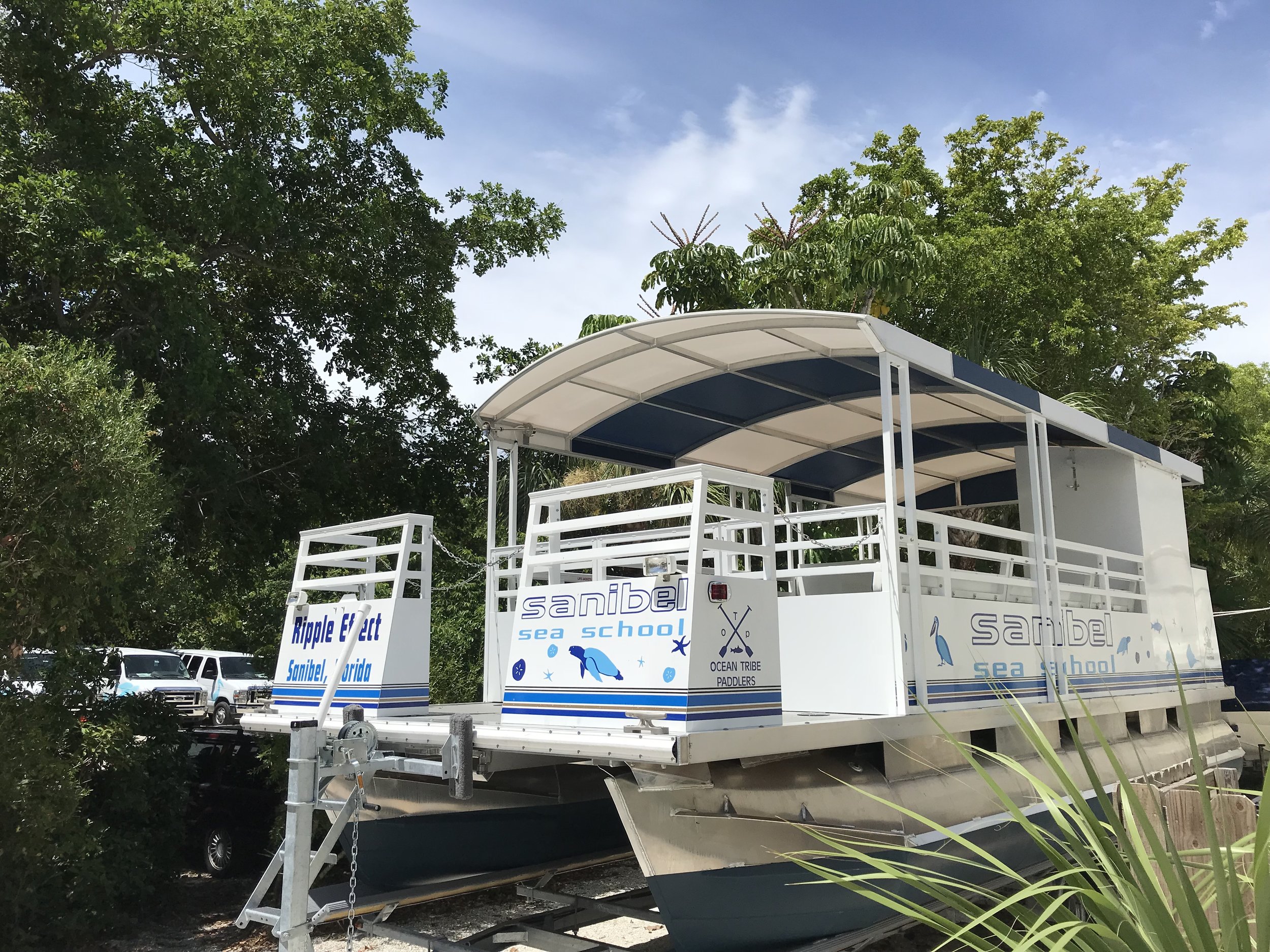 Sanibel Sea School recently signed for the delivery of a new boat, called The Ripple Effect. The 25' custom built Trident pontoon can access shallow areas that are great for wading and snorkeling, and will be used during the organization's educational marine science programs.
"We have never owned a Coast Guard inspected vessel before," said Dr. Bruce Neill, the nonprofit's executive director. "This will allow us to transport larger groups safely and comfortably, and we are very excited to plan some new, boat-based offerings for campers, school groups, and families," he added. Neill is currently licensed to captain the vessel, and other staff members are working to earn their Master level captain's licenses as well.
The boat was named by The Szymanczyk Family, who generously donated funds to make the purchase possible, along with The Friends of the Sea School. "We are so grateful for this opportunity to expand our programs, and we are lucky to have supporters who value sharing meaningful ocean experiences with our community," Neill said.
Sanibel Sea School is a 501c3 nonprofit whose mission is to improve the ocean's future, one person at a time. To learn more, visit sanibelseaschool.org.