There are thousands of children in our region who, despite living just miles from the coast, rarely have a chance to interact with the ocean in a meaningful way. We are committed to providing experiential opportunities to these students and strongly believe in the value of nature education. Learning outdoors builds self-confidence, encourages trust, and ignites curiosity and wonder.
At Sanibel Sea School, we are dedicated to reaching those who otherwise wouldn't experience the ocean. Our goal for A Chance to Sea is to connect the deserving children of Southwest Florida to our region's natural environment. We will learn, grow, and succeed with students while discovering the ocean's magic.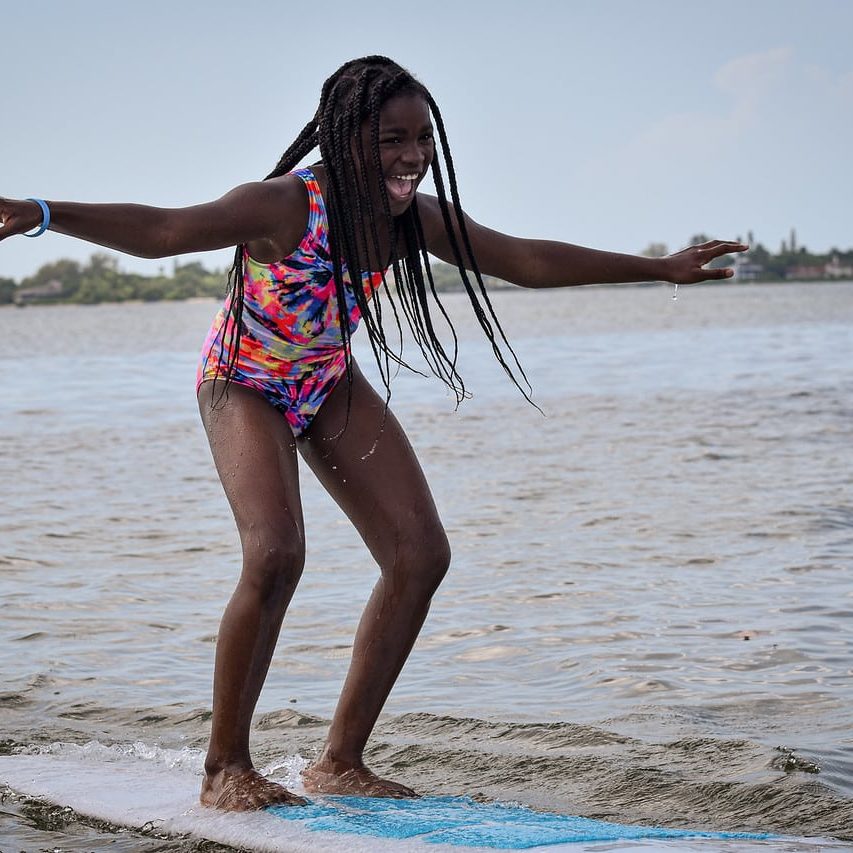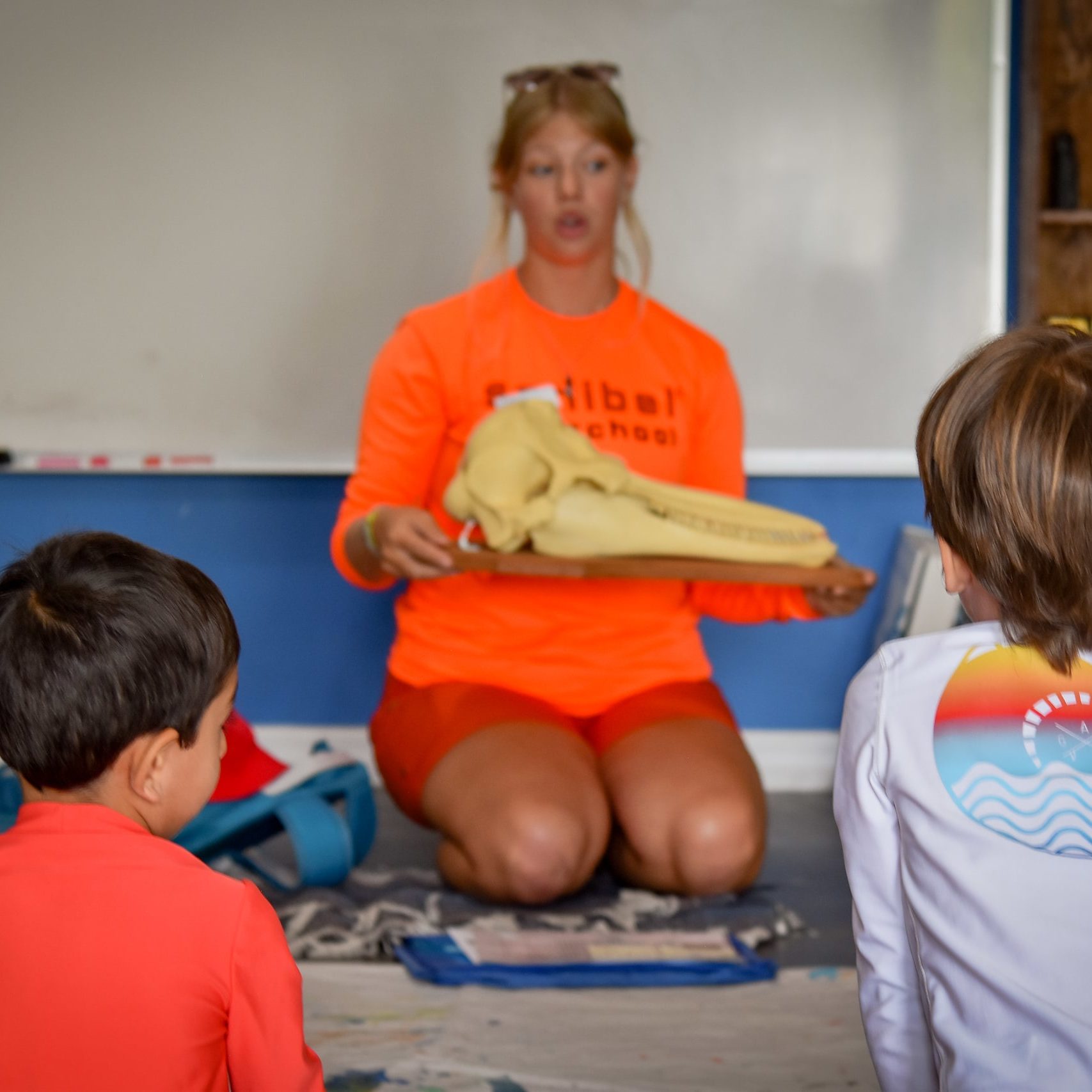 Bringing the Ocean to You
Marine Science Educators visit with students at the outreach partner's facility to deliver a discussion-based lesson and hands-on activity. Classroom visits occur during after-school hours every month, but the frequency is flexible.
We design interactive, classroom-based sessions around the topics in our course catalog. Depending on the creature, we can sometimes bring live animals to observe. Opportunities for customized sessions are also available.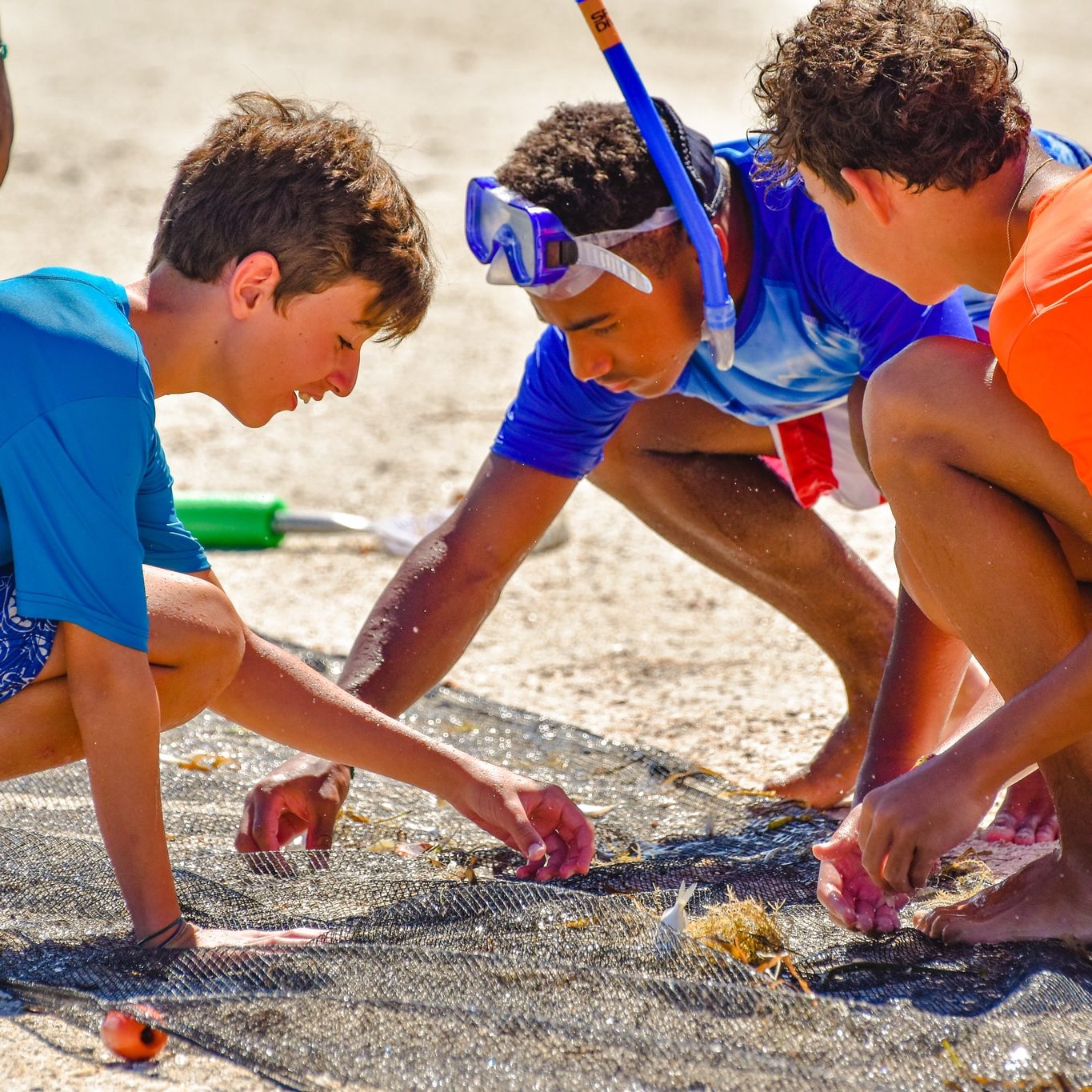 Every Day is a Field Trip
Sanibel Sea School's Marine Science Educators pick students and chaperones up at outreach partner facilities to explore Sanibel's diverse barrier island habitats. For groups of 12 to 24 students, we can offer these excursions monthly, usually after school. To ensure all students have the opportunity to participate, partnering organizations have rotated through grades per trip.
For partners that participate in both classroom visits and field trips, we reinforce recent classroom learning while out exploring on our field trips.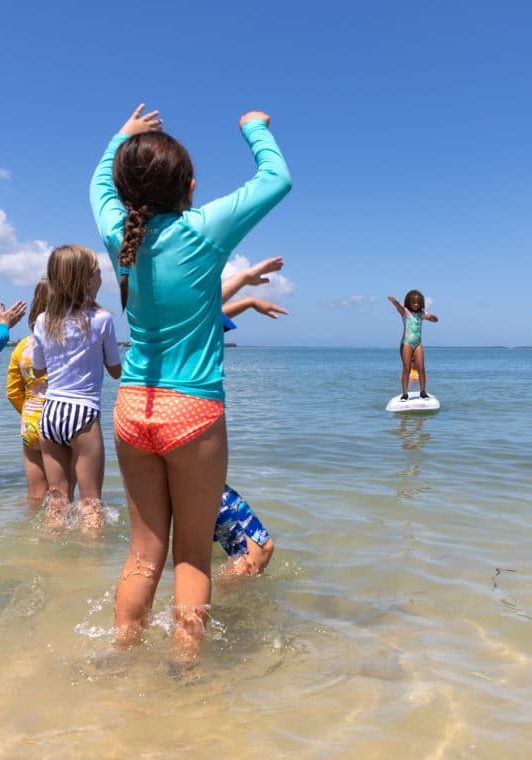 Every Day is a Field Trip
For up to 50 students, Sanibel Sea School can provide 3-hour experiential field trips during which students rotate through 3 stations:
Squid & Octopus - Naked Mollusks: Close relatives to snails and clams, squids and octopuses belong to a group called the cephalopods. Let's get our hands slimy during a squid dissection - we'll talk about these creatures' complex brains and specialized bodies.
Waves - The Motion of the Ocean: We all love waves, whether we love watching, riding, or playing in them. In this course, we explore the physics of how waves are formed and how we describe them. We'll also learn to measure waves and might get out the surfboards and try to catch a ride on one or two.
Fish - What's Better than a Fish: More successful than the dinosaurs and much older than we are, fish are the most diverse vertebrate animals on Earth. Here in Southwest Florida, our scaly friends surround us. As we collect and identify our region's common marine fishes, we'll learn how they breathe, hear, and communicate underwater.
Transportation would be required for these trips. Sanibel Sea School is willing to work with partners to coordinate transportation.
For groups of 12 or fewer, we can schedule a day to explore San Carlos Bay by boat. Come aboard Sanibel Sea School's pontoon boat, The Ripple Effect, to visit rich environments that support a diversity of habitats, such as seagrass beds, mangrove islands, and sand flats. You never know what else you might spot swimming past - dolphins, manatees, or stingrays!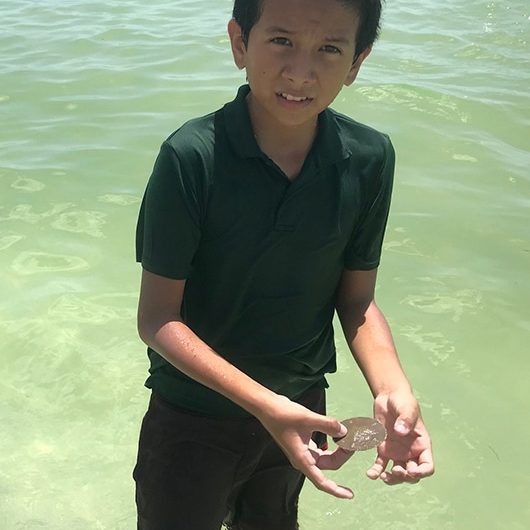 Since 2010, SCCF has partnered with Captiva Cruises on No Child Left on Shore, an environmental education outreach program that offers field trips to children and teens who — despite living close to the ocean — rarely interact with the marine ecosystem.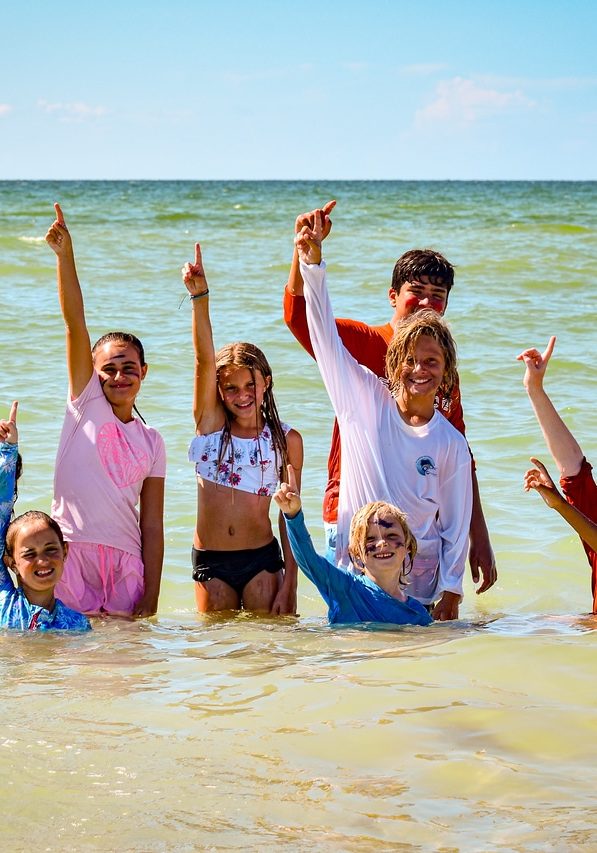 We can partner with organizations to host Island Skills week-long summer camps free of charge out of their facility. We need a space to check in and out but will transport to the beach daily. This option requires an advanced notice of at least six months to coordinate.
We also offer site visits or field trips for groups during the summer.
Sanibel Sea School is always willing to work with families and groups financially. Thanks to generous donations and an annual fundraiser, Sanibel Sea School can offer scholarships to attend summer camp at our main campus on Sanibel Island. We do not have a formal application process, but we ask that you contribute what you can, and we'll cover the rest. Scholarship requests are collected before camp registration in the order we receive them. We suggest reaching out in early January to get on this list. We ask that you pick three weeks, and we will reach out after registration in late February to get you into at least one of those weeks. Visit our camps page to learn more about our offerings. All weeks are eligible for scholarships.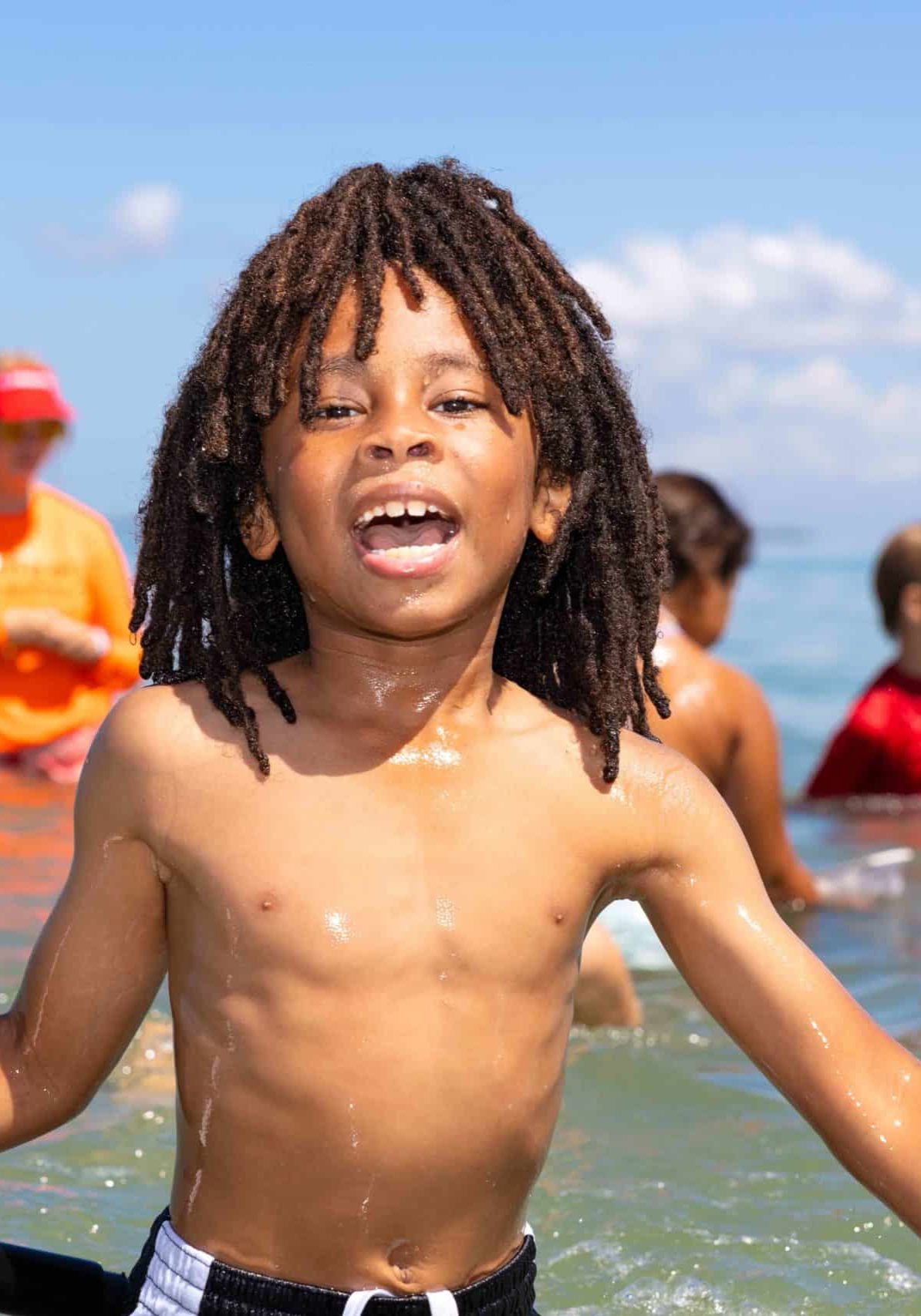 After Hurricane Irma, we received overwhelming support and gratitude for our free week-long Hurricane Camp. Many of you expressed how difficult it can be to organize childcare when schools are closed and what a relief it was to know that your kids were safe and happy while exploring the ocean with us.
Your feedback helped us realize a perfect opportunity to give back to our community. In early 2018, we started to offer Free Community Camp Days for local students on select school holidays. We had to take a small hiatus due to COVID restrictions for a couple of years, but we're finally able to offer free camp days again! We couldn't be happier.
Learn more and sign up here.
Become an Outreach Partner
Outreach partners can choose to participate in one, some, or all of our program offerings. We are flexible based on your needs and resources. If you want to partner with Sanibel Sea School, please email us at sanibelseaschool@sccf.org to learn more.
Eligibility and criteria for sponsorship:
Youth (4 to 18 years old) organizations demonstrating financial need
K-12 public and charter schools demonstrating financial need
Non-profit K-12 schools demonstrating financial need
Youth-based special needs organizations demonstrating financial need
Current Outreach Partners
The Heights Foundation works to build strong, self-sufficient families in the Harlem Heights neighborhood in Fort Myers, Florida. Their mission is to support education and wellness, promote family and community development, and provide the benefits of enrichment and the arts. Harlem Heights is a severely distressed community, with kids living in poverty at twice the rate of the rest of Lee County. Sanibel Sea School's educators provide a combination of monthly field trips and classroom visits for Heights Foundation students.
The Pine Manor Improvement Association
The Pine Manor Improvement Association provides services to approximately 3,000 children and families that are at risk in the Pine Manor area of Fort Myers. Pine Manor is one of five neighborhoods designated by the Lee County Board of Commissioners needing direct social service delivery. The nonprofit's mission is to equip, educate and empower the families, individuals, and children of Pine Manor for a better quality of life. Sanibel Sea School hosts the organization's Teen Program participants for weekend field trips to explore and enjoy the beach.
Child Care of Southwest Florida
Child Care of Southwest Florida works to strengthen the lives of vulnerable preschool children and their families. They have been providing services to children, families, and childcare professionals in Southwest Florida for more than 50 years. Sanibel Sea School hosts multiple student groups from CCSWFL each month at the beach and in the classroom.